Wer hinter Beautyjagd steckt
Wer ich bin: Mein Name ist Julia Keith und mein beruflicher Weg hat mich mittlerweile hinter die Kulissen der Beauty-Industrie geführt. Die Begeisterung für Kosmetik und Parfüms begleitet mich schon seit meiner Teenager-Zeit. Nach einem abgeschlossenen Studium und langjähriger Tätigkeit als Produktmanagerin sowie gezielten Fortbildungen habe ich mich vor über zehn Jahren mit meinem Blog Beautyjagd in die Kosmetikbranche hinein geschrieben: Beautyjagd entwickelte sich zum bekanntesten deutschsprachigen Blog für Naturkosmetik. Nachhaltigkeit ist für mich selbstverständlich.
Seitdem ist das Beauty-Business zu meiner Profession geworden: Ich arbeite als Beauty Industry Expert, Research Analyst für Beauty + Personal Care, internationaler Trend Scout, Beauty Texterin und Marketing Consultant in der Kosmetikbranche – und teile mein Wissen und meine Begeisterung für Kosmetik gern in Inspiration Talks.
Regelmäßig besuche ich weltweit Fach- und Rohstoff-Messen und mache Store Checks auf der Suche nach den spannendsten und innovativsten Beauty-Trends in Paris, Seoul, Tokyo, Los Angeles, New York, Istanbul, Shanghai oder Berlin. Dazu monitore ich viele Blogs, folge zahlreichen internationalen Accounts auf Instagram und Twitter, um stets auf dem Laufenden zu bleiben.
Work with me
Welche Beauty-Trends zeichnen sich kurzfristig und längerfristig ab?
Welche kosmetischen Roh- und Wirkstoffe sind gerade spannend?
Über welche Trend-Produkte wird in der Beauty Community im Internet besonders viel gesprochen?
Wie entwickle ich ein passendes Story Telling für mein Produkt oder für meine Kosmetikmarke?
Was könnte das nächste Kult-Produkt sein?
Jede Marke und jedes Unternehmen ist einzigartig. Ich biete Unternehmen, Herstellern, Rohstoff-Lieferanten, Organisationen oder Händlern individuelle Unterstützung:
Beratung hinsichtlich Beauty-Trends, Marketingstrategien, Story Telling oder Inhaltsstoffen z.B. bei Produktneuentwicklungen
Vorträge und Inspiration Talks zu globalen Beauty-Trends und Trend-Produkten in den Bereichen Skin Care, Body Care, Hair Care und Colour Cosmetics
Maßgeschneiderte Recherchen und Reports rund um die Themen Sortiment, Produkte oder Beauty-Trends – alles was im Produktmanagement und Marketing benötigt wird und wofür oft keine Zeit ist
Fundiertes Feedback zu neuen Beauty-Produkten: Sensorik, Inhaltsstoffe, Formulierung, aber auch Claims und Produktnamen
Sortimentsberatungen und Marktüberblick für Händler und Unternehmen
Professionelle Beauty-Texte für B2B und B2C, Firmenprofile und Redaktion für Websites, Newsletter oder Corporate Blog sowie interne Kommunikation
Brücken zwischen Marketing und Forschung&Entwicklung schlagen: Komplexe kosmetische Sachverhalte verständlich in Schrift und Wort ausdrücken
Fortbildungen und Workshops über den sich stetig weiterentwickelnden globalen Kosmetikmarkt für Marketing, Forschung&Entwicklung und Vertrieb
Auf meiner Website biete ich außerdem diverse Möglichkeiten für Kooperationen wie z.B. Sponsored Posts. Sie erreichen damit nicht nur an Organic Beauty und Nischenmarken interessierte Endverbraucher, sondern auch ein Fachpublikum von Herstellern, Lieferanten oder Händlern aus der Kosmetikbranche.
Mein berufliches Profil mit mehr Informationen findet sich auch auf LinkedIn. Bitte schreiben Sie an beautyjagd(at)yahoo.de, damit wir uns kennenlernen können. Ich freue mich über Ihren Kontakt!
PR und Pressebemusterungen: Bitte kontaktieren Sie mich vor jeder Bemusterung zuerst unter beautyjagd(at)yahoo.de.
Anfragen wegen Linktausch bzw. -kauf sowie "Gastartikeln" von Firmen werden generell nicht beantwortet. Bitte sehen Sie davon ab, mich deswegen zu kontaktieren.
*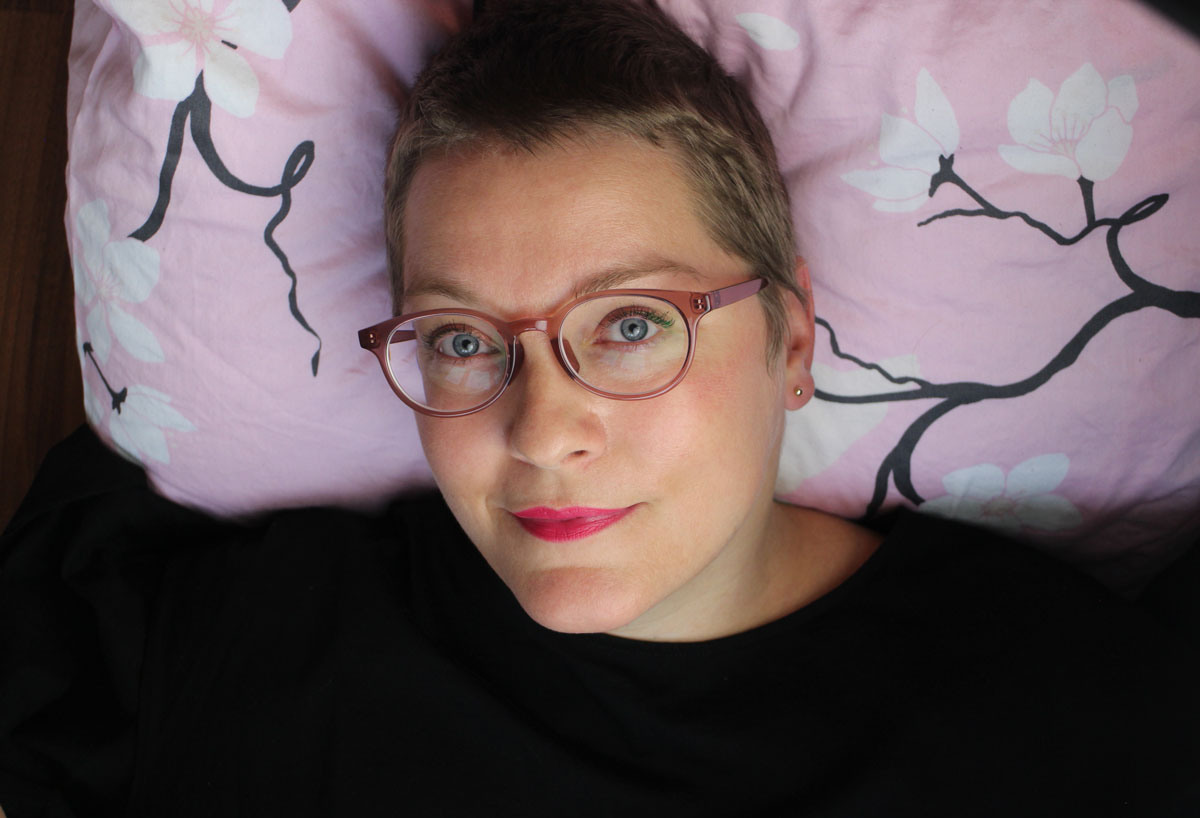 Who I am: My name is Julia Keith and my career path has now taken me behind the scenes of the beauty industry. My enthusiasm for cosmetics and perfumes has accompanied me since my teenage years. After completing my studies and working as a product manager for many years, as well as specific further trainings, I wrote my way into the cosmetics industry over ten years ago with my blog Beautyjagd: Beautyjagd developed into the best-known German-language blog for natural and organic cosmetics. Sustainability is a natural part of my work.
Since then, the beauty business has become my profession: I work as a beauty industry expert, research analyst for beauty + personal care, international trend scout, beauty copywriter and marketing consultant in the cosmetics industry – and I love to share my knowledge and enthusiasm for cosmetics in inspiration talks.
I regularly visit trade fairs worldwide and do store checks in search of the most exciting and innovative beauty trends in Paris, Seoul, Tokyo, Los Angeles, New York, Istanbul, Shanghai or Berlin. I also monitor many blogs and follow numerous international accounts on Instagram and Twitter to stay up to date.
At the moment most of the content on beautyjagd.de is available in German only. However, we translate some of the articles into English. If you are interested in information on any particular topic or brand/region, please contact me on beautyjagd(at)yahoo.de.
As an beauty industry expert I provide advice to companies and retailers on international beauty trends and trend products in the categories Skin Care, Body Care, Hair Care and Colour Cosmetics. In lectures and trend talks I talk about beauty inspirations that I have systematically collected during the last ten years of my 'beauty hunt' (online and offline) – e.g. what customers want or which products are currently exciting in the beauty community.
I support brands in their marketing strategy and storytelling. I also create beauty content for products or websites, both B2B and B2C. Thanks to my intensive work with raw materials, I offer feedback on sensory analysis and formulations of (new) beauty products. Here you can find my LinkedIn page.
Please contact me for information about the full range of services available: beautyjagd(at)yahoo.de
On my website, I also offer various opportunities for cooperation, such as sponsored posts. You will not only reach consumers interested in organic beauty and niche brands, but also a professional audience of manufacturers, suppliers or retailers from the cosmetics industry.
PR: Prior to sending me products, please contact me on beautyjagd(at)yahoo.de. I will only accept products if they are sent in free and without stipulations or requirements for editorial coverage on my blog.