This is a translation of my German blogpost Hinter den Beauty-Kulissen… Protec Ingredia GmbH Proudly Presents: Prolog. Enjoy!
In cooperation with ProTec Ingredia // It's evening and I'm standing on the balcony of my hotel looking over the bay of Saint-Malo in Brittanny. What a beautiful sunset. For a moment I marvel at how my passion for beauty has led me here – not just to this region in the North West of France but also to the heart of the beauty industry. This is where the cosmetic ingredients that you find in your face creams, shampoos and shower gels are developed. This is where it all begins.
I remember discovering the world of fragrances as a teenager. My father gave me books about the history and ingredients of perfumes which only fuelled my fascination with beauty. After I graduated from high school my career went into another direction at first, but for the last ten years my path has led me back to what first excited my teenage self: beauty and the industry that surrounds it.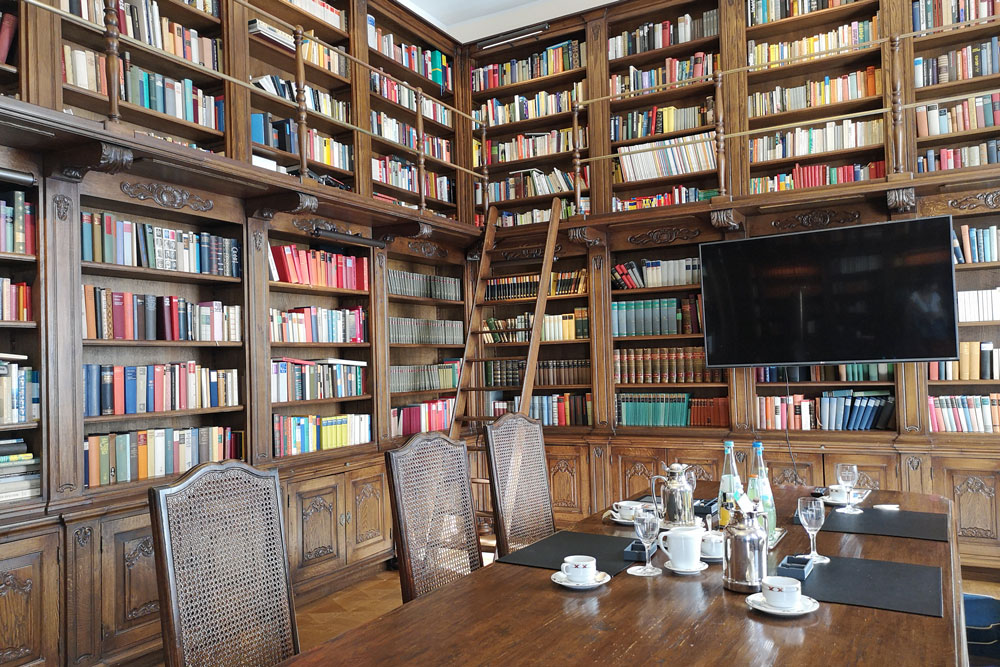 Starting point: The library
If you read Beautyjagd regularly you'll know that I've been busy travelling recently in connection with a very exciting new blog venture. The project really began in the library of Bensberg castle near Cologne during a meeting with the team of ProTec Ingredia, a well-known distributor of raw and active ingredients for the cosmetics industry in Germany, Austria, Switzerland and the Netherlands.
ProTec Ingredia founder Birgit Haemel – I'll introduce her in more detail soon – came across Beautyjagd whilst researching beauty blogs. She contacted me and we met up several times, getting to know each other. Then came the afore-mentioned meeting in the castle library this February, where we brainstormed with the ProTec team and developed an entirely new kind of blog cooperation. The beautiful library proved to be a very inspiring setting because we came up with an article format that's different from anything you've read on Beautyjagd (or even other beauty blogs) so far.
And this October you'll find out where my recent travels have taken me! I've written a serial story for my blog. It's a kind of a beauty soap (pun intended!) that will lead us straight into the centre of the cosmetics industry. First stop: raw and active ingredients. We'll be discovering new things and (spoiler alert!) meeting some seriously interesting people from the beauty industry. I hope you'll join me on my travels 🙂 !
I'm excited to go on this cosmetic adventure together with ProTec Ingredia and I would like to thank the entire ProTec team for giving me – and by way of this blog, all of you – the opportunity to explore a fascinating industry. I particularly appreciate the creative freedom associated with this project. Thank you!
And now let's go! My first journey will take me to the coast of Brittany and the very first chapter of the story will find me on board of a ship. Stay tuned!