This is a translation of my German blogpost Hinter den Beauty-Kulissen… Protec Ingredia GmbH Proudly Presents: Wie Beauty-Innovationen enstehen. Enjoy!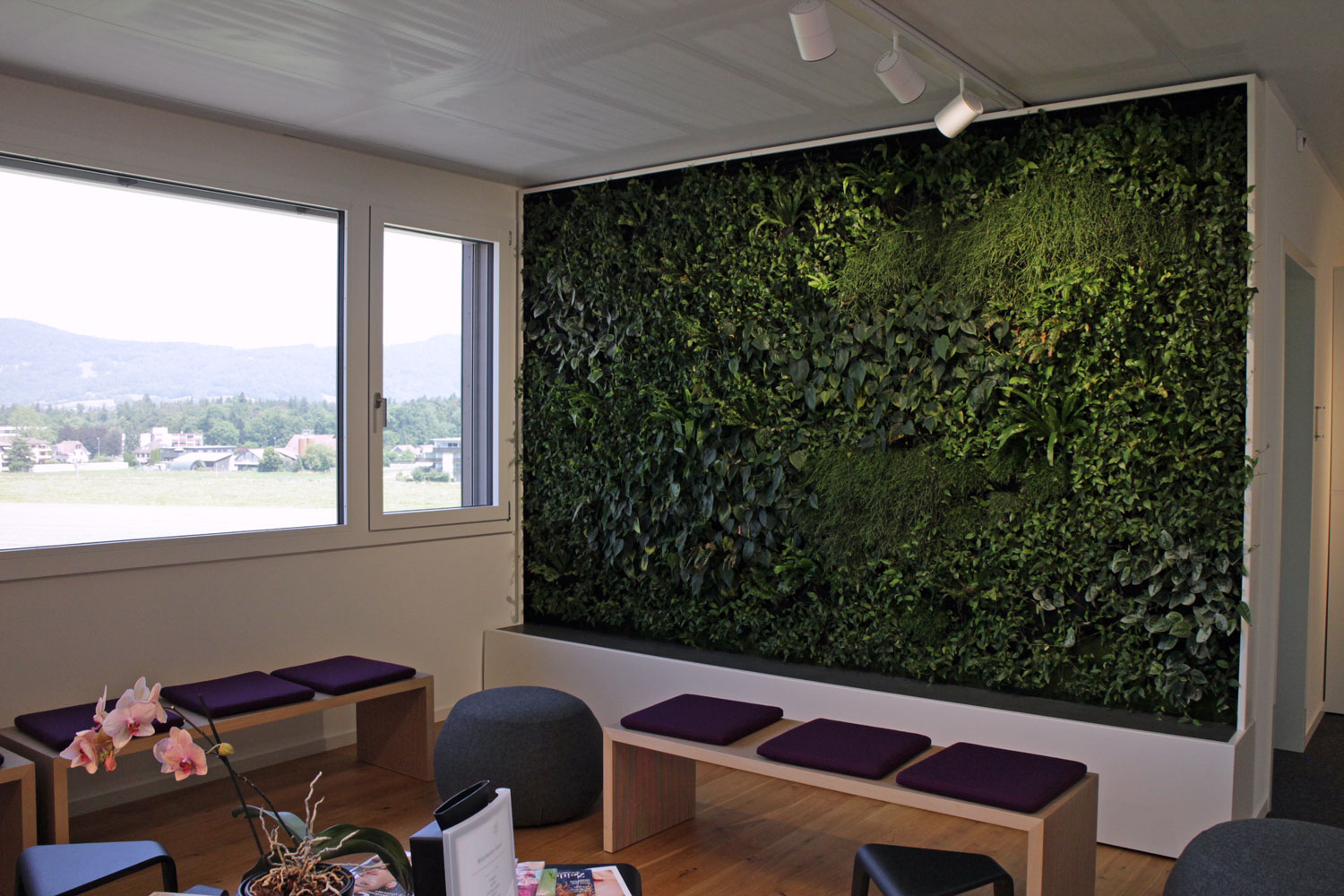 In cooperation with ProTec Ingredia // As I'm boarding my train to Lucerne in Switzerland – Birgit Haemel (you met her in the previous chapter) and I are going to visit Swiss raw ingredients manufacturer Mibelle Biochemistry – I'm thinking about product innovation in the beauty industry.
If you read my blog regularly you'll know that I love checking out new beauty launches. And over the last years I've become fascinated by raw ingredients and the industry behind them. A key reason why the organic beauty sector is growing so strongly at the moment – think of the many exciting products that appear on the market every month – is the availability of new ingredients. These ingredients make textures more pleasant, for example, or they help boost the efficacy of a product. Consumers are increasingly demanding organic beauty products that perform as well as conventional cosmetics do, and this development also drives the cosmetic raw ingredients industry forward.
Previously on Behind the Scenes:
In the Prologue
I'm explaining the concept of this new article series: I've developed a beauty serial story in cooperation with
ProTec Ingredia
. This Beauty Soap will lead me to the origins of the cosmetics industry  because without raw and active ingredients there wouldn't be any beauty products. My beauty adventure started in Chapter 1 with
a visit to an algae farm
in the Bretagne. And in the last installment, Chapter 2, I wrote about the
people behind ProTec Ingredia
and told you a bit about what the company does.
Who is Mibelle Biochemistry
Let's start with some background information: Mibelle Biochemistry was launched in 1991 by biochemist Dr. Fred Zülli in the Swiss town of Buchs. The company is an independent entity within the Mibelle group which, in turn, belongs to the Swiss Migros group. The Migros group is the largest retailer in Switzerland and was founded in 1925 by merchant Gottlieb Duttweiler. Migros is set up as a cooperative business and its social concept is considered to be exemplary in Switzerland and beyond.
Mibelle Biochemistry develops and manufactures active ingredients for the global cosmetics industry. The group's extensive product range is available in more than 50 countries: the ingredients are sold by national distributors who supply a network of regional cosmetics companies. ProTec Ingredia is Mibelle Biochemistry's distributor in Germany and Austria.
Raw ingredients innovations
In the lobby of Mibelle Biochemistry's headquarters in Buchs I can see a whole range of awards that the company received for its development of innovative cosmetic ingredients. 2008 was a mile stone for the group: that year Mibelle Biochemistry presented a new plant cell culture technology which allows the large-scale and sustainable cultivation of stem cells from rare and protected plants, like the alpine rose. More about this project in the next Beauty Soap chapters!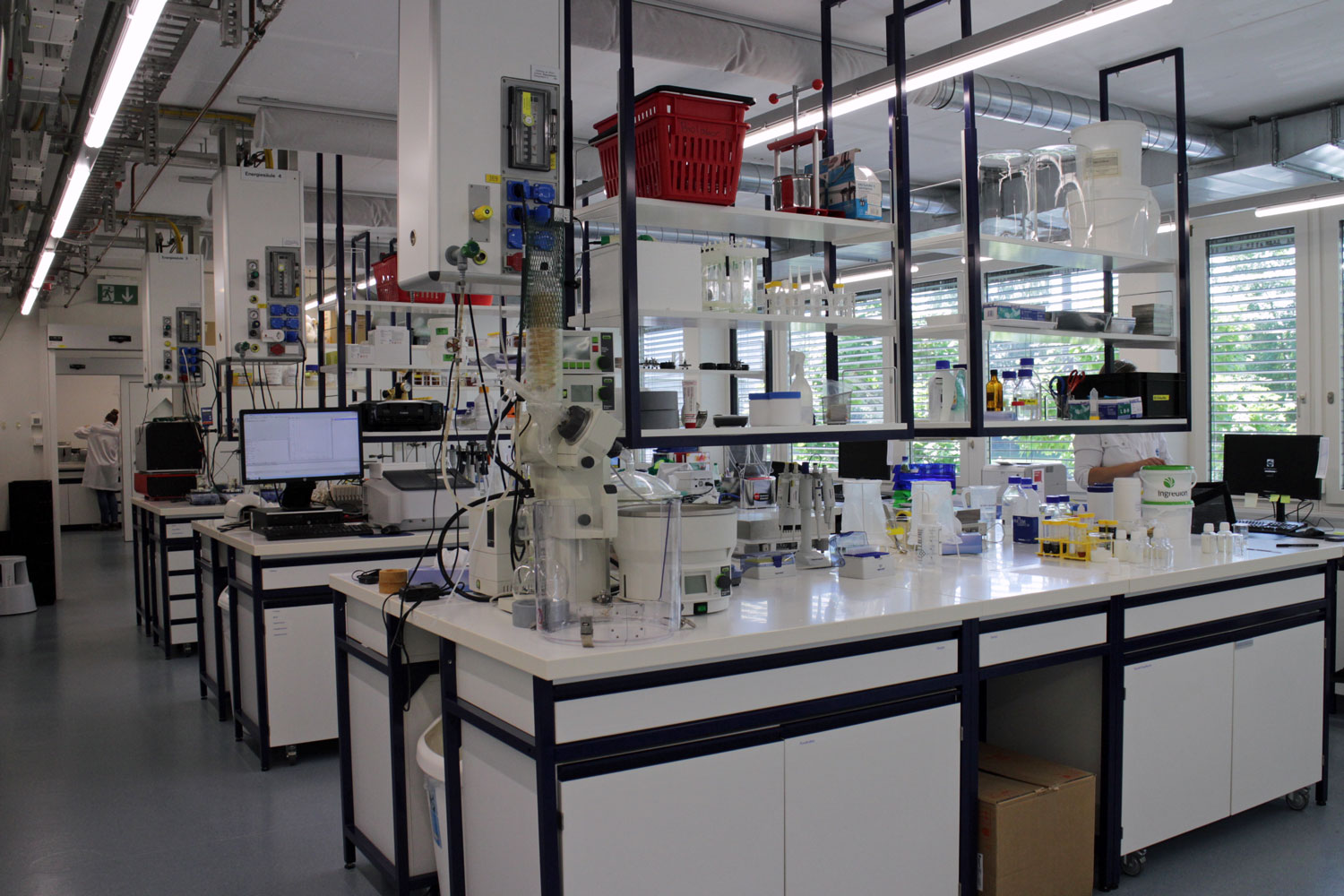 Where does the innovation happen?
I used to think that new ingredients were created on the drawing board: the marketing team identifies an important consumer trend and the research lab then manufactures a suitable ingredient. However, that was before I started travelling around with ProTec Ingredia and as it turns out I couldn't have been more wrong 🙂 . Because this not how things work! By the time a trend becomes visible the raw ingredient needs to be fully developed so you can immediately use it in your new products. However, the development process of a cosmetic ingredient can take several years or even longer. This means that the emergence of a specific trend is much too late as a starting point if you're only now beginning with the development of your ingredient.
A chat with Dr. Fred Zülli
The situation is actually a lot more complicated than I initially thought: where do the ideas for new raw ingredients come from? And how does Mibelle Biochemistry know in which research direction they should head? I want more information so I'm asking Dr. Fred Zülli, CEO and founder of Mibelle Biochemistry, some questions.
Julia: What was your motivation behind the launch of Mibelle Biochemistry all those years ago?
Dr. Fred Zülli: I wanted to develop high-quality ingredients that were substantiated by solid scientific research. Right from the start my vision for Mibelle was to position the company as a pioneer in cosmetic ingredients innovation – innovative raw ingredients are essential if you want to launch innovative beauty products. At Mibelle Biochemistry much of our inspiration comes from nature, we take these ideas and then use our scientific know-how and research expertise to turn them into a reality.
Julia: How are you tackling the topic of innovation in your company?
Dr. Fred Zülli: From the beginning I knew that innovation management had to be at the the very core of our company. Innovation is an attitude which has to be actively lived every single day. A key factor in achieving success are highly competent and motivated employees. At Mibelle Biochemistry we are lucky because many of our employes have been with us for a long time. At the same time we regularly get new staff members – our company is growing constantly – and these newcomers often contribute valuable outsider perspectives. You can only develop innovative raw ingredients if you have a genuine passion for your work and the research!
Julia: Speaking of innovation: what steps do you and your team take to develop a new ingredient?
Dr. Fred Zülli: We have set up a systematic product development process. Our goal is to launch around 4-5 new raw ingredients per year. Each employee can contribute and share his or her ideas; we have regular staff meetings across the different departments. Our "Life Sciences Project" is also important: this is an internal panel of experts who collect and evaluate the latest research findings from a wide range of scientific disciplines, including biology, pharmaceutics, neuro biology, medicine, epigenetics and chemistry. If we come across an exciting topic we follow it up. We also monitor social developments and trends. Essentially we try to collect as much knowledge as possible so we are always at the forefront of the industry.
The starting point for most new ingredients is usually our laboratory. In the first phase we keep an open mind and proceed without any fixed expectations regarding the outcome or results. Often we don't even have a product definition yet. In the next step our marketing department evaluates the marketing possibilities for the potential ingredient while we continue to work in the lab, coming up with new technologies and solutions for the manufacturing process. We try out many things but often we also reject or discard certain ideas. This process requires a lot of time because the new ingredient needs to be effective.
Julia: And what are some of the major ingredient trends that we'll be seeing in the future?
Dr. Fred Zülli: I think that one of the key influences will come from the area of medicine: prolonging the healthy and active part of our life – we want to stay fit and healthy for as long as we possibly can. That's why we are closely observing the latest findings in the medical sector. After all, a new active ingredient against diabetes might turn out to have an operating principle that's also suitable for keeping skin healthy and smooth.
Raw ingredients developed with the help of biotechnology will also play a more prominent role in the future – these ingredients can be produced sustainably and on a large scale whilst offering a high degree of effectiveness. The demand for overly exotic ingredients, on the other hand, will likely decrease in importance.
Julia: Thank you so much for these fascinating insights!
*
The next chapter of our Beauty Soap will focus on the development of a new raw ingredient – a small hint: things are turning mossy 🙂 . Did you know that there are actual moss experts which track and chart different types of moss in Switzerland? Stay tuned and see you next month!