This is a translation of my German blogpost Hinter den Beauty-Kulissen… Protec Ingredia GmbH Proudly Presents: Wie Rohstoffe zu Kosmetikherstellern kommen. Enjoy!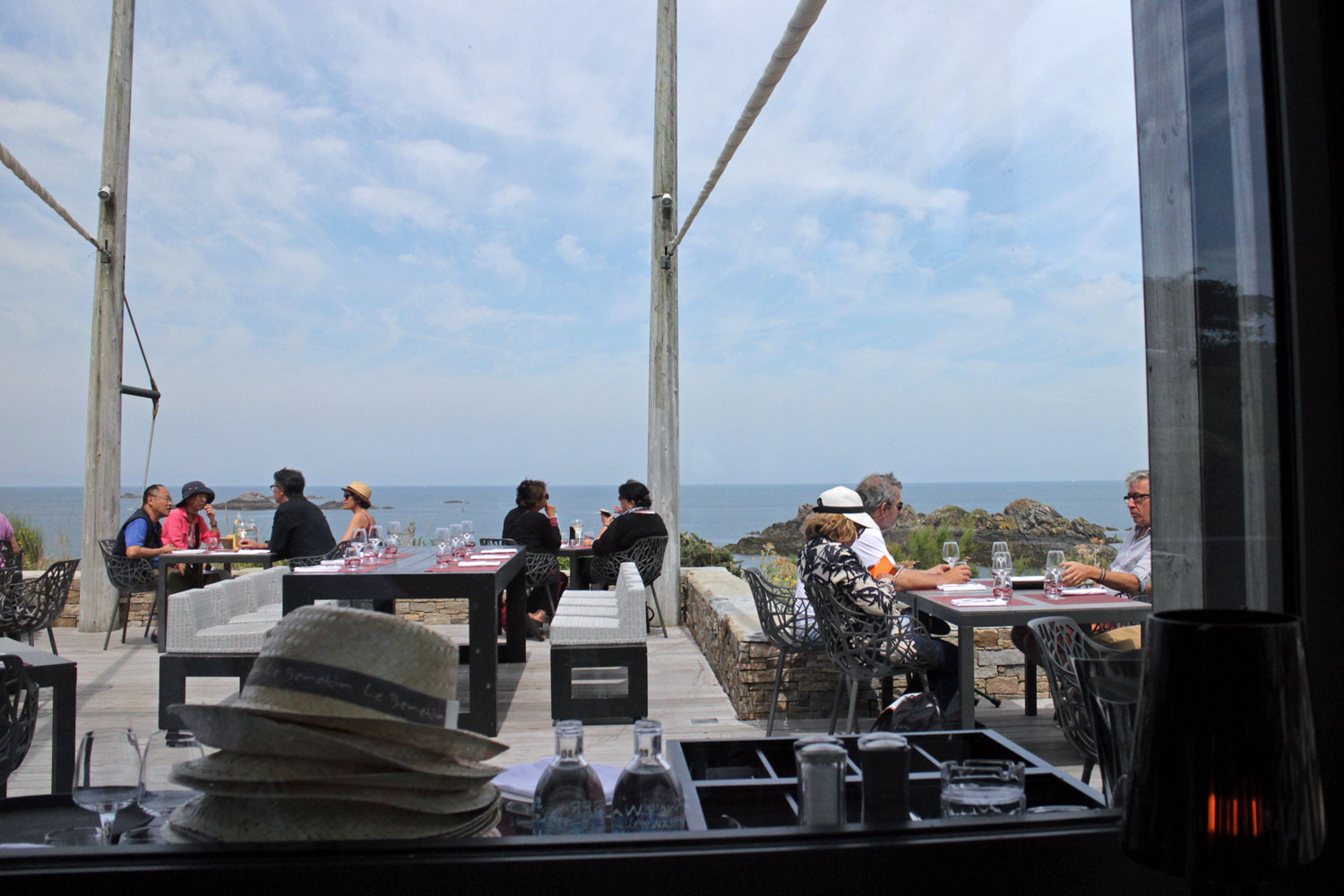 In cooperation with ProTec Ingredia // "What my typical work day looks like? Well, I arrive at my office at 8am, turn on the computer and all of a sudden it's 5pm" answers Birgit Haemel, the managing director of ProTec Ingredia, with a smile. I can understand this only too well because it's exactly how I often feel – it's Friday and I'm asking myself where the week has gone. Perhaps this has to do with the fact that both of us love working in the beauty industry.
And this is what Birgit and I are talking about today. We are still near Saint-Suliac in Brittany – this morning we visited the algae farmer – and now we're having lunch together. Feel free to listen in! As an added bonus you get to enjoy the beautiful seaside view from our restaurant terrace… 🙂 .
Previously on Behind the Beauty Scenes:
In the
Prologue to my beauty soap
I explained the format of this new article series: I've developed an on-going serial story in cooperation with
ProTec Ingredia
, which will lead me to the origins of the beauty industry – because without raw and active ingredients there wouldn't be any creams or lipsticks or cosmetic products in general. My beauty adventure begins with the first chapter when
I visit an algae farmer
near Saint-Malo in Brittany.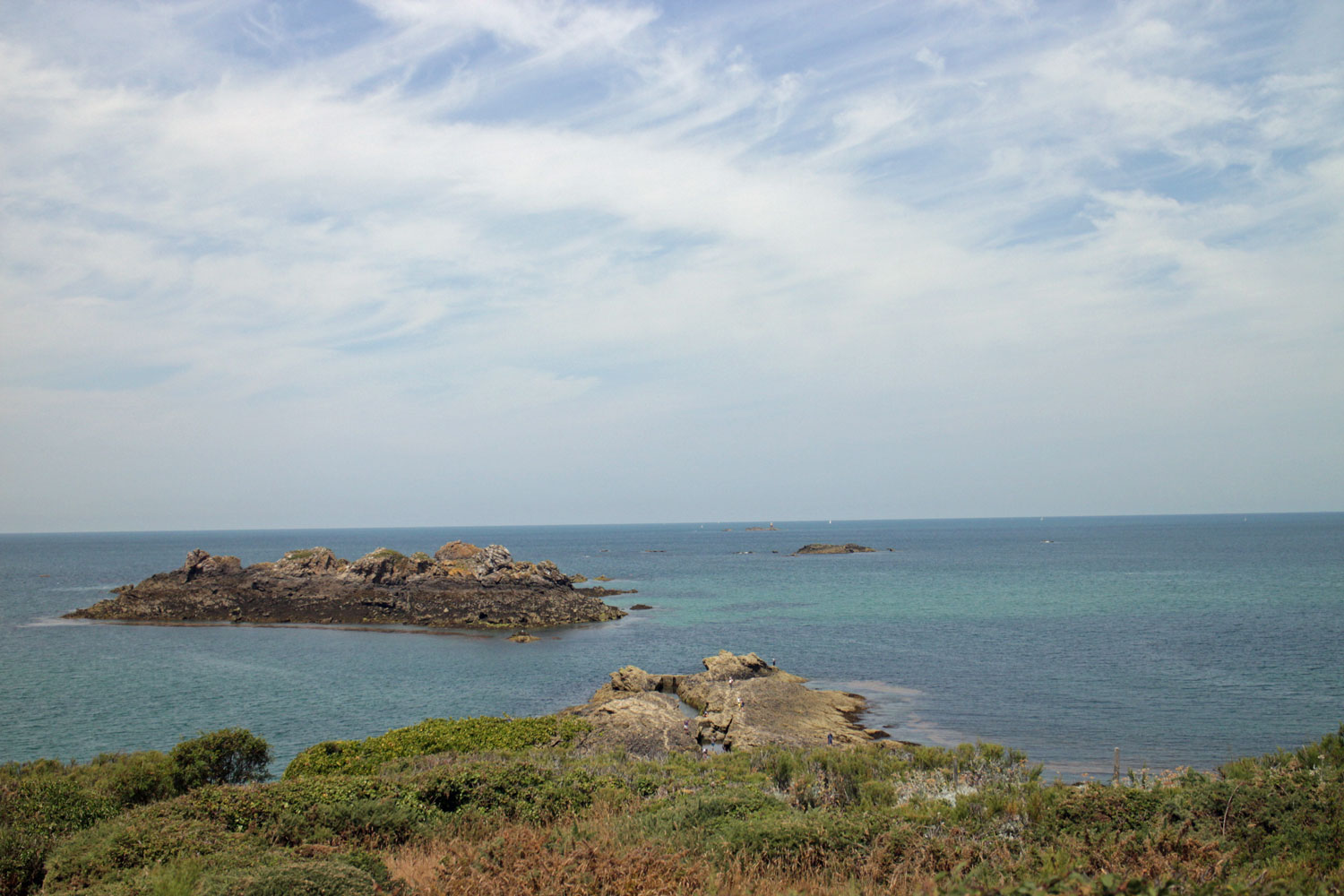 Career paths
Julia: Our travels together have already given me some insight into what your job is. But let's start from the beginning – how did you end up working as an ingredients distributor and what exactly does your company do? A few years ago I published an article series on Beautyjagd in which I interviewed different people in the organic beauty industry about their work, and these job profiles turned out to be very popular with my readers. And personally I am always really curious about what it is that people do for a living.
Birgit: I don't think that there is any specific way to become a raw ingredients distributor. With me it started a long time ago: even when I was a kid I loved to play at selling things. So I guess it was only logical that I studied business management after finishing high school and then worked in the chemical industry as a sales and product manager. After a few years I was looking for a new challenge and all of a sudden I found myself in the beauty industry. It was an eye-opener: I could actually smell and touch the products I was working on, and even put them onto my skin (which was impossible with the chemicals, obviously). After working in the beauty sector for two years I finally fulfilled my dream and in 1994 I launched my own distribution company.
ProTec Ingredia distributes raw ingredients and active cosmetic ingredients from four renowned manufacturers in Germany, Austria, Switzerland and the Netherlands. One of our partners, Codif, you met already when we visited the algae farm earlier today. I'm a curious person; I like to learn and I always want to understand how things work so I immersed myself in biochemistry. If you are fascinated by a subject it is always so much easier to learn about it!
Julia: I know what you mean; my own knowledge about organic beauty is pretty much self-taught – I've done so much reading and studying over the last years – and it certainly helps if you genuinely love your area of expertise! How many employees does ProTec Ingredia have at the moment?
Birgit: We have seven full-time employees and a further seven freelancers who work in areas like IT. My two Senior Sales Managers Birgit Gertchen-Ohligschläger (far left on the photo above) and Norbert Trage (fourth from the left) handle the sales in Germany, Switzerland and the Netherlands – you already met them at our first meeting in the library. And of course we also have the very important back-office and people working in the warehouse: on the picture you can see Nicole Schu (second from the left), Regina Linden (second from the right) and Marina Prinsen-Löbbering with the dogs Hudson and Kimi (on the far right). I'm the person standing in front of the tree trunk – the outfit I wore that day makes me look like I'm in a camouflage suit 🙂 .
Julia: Do you have any suggestions for young women who are just starting out in their career?
Birgit: For me, being independent (and this includes financial independence) was always really important; I wanted to be able to shape my life however I wanted it. That's why I would suggest making sure you get a really good education or vocational training. Ideally the professional area or industry you work in will become a personal passion. Then you just need to add some staying power and resilience into the mix and it can only lead you to success 🙂 .
A bit of beauty insider talk
Julia: Why do you like the cosmetics industry so much?
Birgit: Well, we just talked about the subject of education and how important this is in my opinion. The standards for vocational training in the cosmetics industry are high and so are the requirements for professionals and specialists. It is my impression that people in the beauty industry are more respectful in their interactions than in other business sectors. And you can meet fascinating personalities who are really passionate about their work and keen on further developing the research and development sector.
Julia: We've already talked about the fact that the media often depicts the beauty industry so negatively and how much this annoys both of us…
Birgit: Yes, this issue is really important to me; and it's also one of the reasons why I wanted to do this joint blog project, our beauty soap. Most people have no idea how complex the development process of a cosmetic product is, and how much knowledge you need for this! It starts with the raw ingredients – after all, the plant doesn't just jump into a cream jar all by itself 🙂 . The EU's requirements for raw ingredients are as high as never before and in addition you have to satisfy the criteria of different industry players: from the legal side to the parameters of the various organic beauty standards in Europe. You need many specialists – and often a lot of time – until you have a beauty product that is ready to be sold in stores. That's why our blog project is so important to me and why I want to share as many insights as I can into what's happening behind the scenes of the cosmetics industry.
What a typical day looks like
Julia: What does your work day look like at ProTec Ingredia?
Birgit: Well, I do a bit of everything, I guess – mainly I try to make things as easy as possible for my sales team: I support them with costings and estimations, do the networking with the raw ingredients manufacturers, reporting and controlling and I also attend various trade shows. Answering e-mails is also a key part of my daily work.
Julia: I've already noticed this – we both switched on our smartphones directly after our visit to the algae farm to answer important e-mails. Keeping yourself informed is very important to you…
Birgit: Yes, I always want to know what's going on in my field. Further education is very important to me and I read a lot: trade magazines, for example, but also online resources when I research cosmetic ingredients on the Internet. That's also how I came across your blog! Our raw ingredients manufacturers offer regular webinars about new topics and ingredients. I also subscribe to a lot of scientific newsletters and visit as many conferences and congresses as my time allows.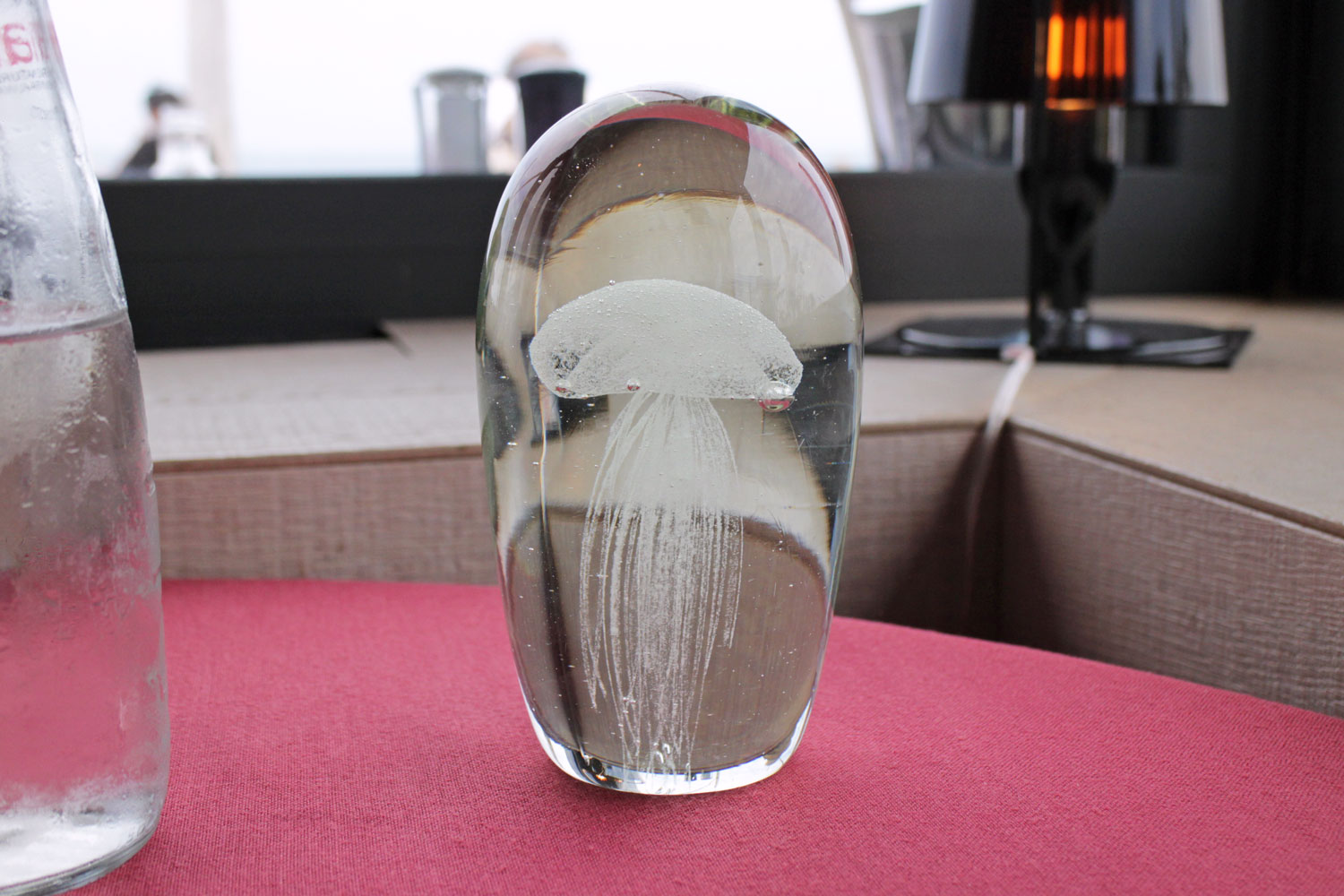 How the raw ingredients get to the cosmetics manufacturer
Julia: And how does the ingredient get to the beauty manufacturer?
Birgit: My company works with four raw ingredients manufacturers, Codif Technologie naturelle (France), Mibelle Biochemistry (Switzerland), Oat Cosmetics (UK) and Barnet Products (USA) – we represent these companies in Germany, Austria, Switzerland and the Netherlands. I am very proud that our partners are such innovative companies. They develop high-quality ingredients and many of these are suitable for organic beauty products. If a cosmetics manufacturer needs raw ingredients they contact us. Or we suggest newly developed ingredients that might be suitable for their upcoming product launches. We also attend industry events like the ingredients trade shows In-Cosmetics and Cosmetic Business, the Natural Cosmetics Conference in Berlin or the annual Sepawa Congress, and present a selection of our raw ingredients.
Sometimes we also carry out joint projects with our clients. This means that we and the cosmetics manufacturer develop a new active ingredient (or ingredients combination) together, usually for a specific product or product range. That's always really exciting. A key part of these projects are detailed scientific studies for individual ingredients which verify the respective ingredient's efficacy and safety. The raw ingredients are then delivered straight from our warehouse to the cosmetics manufacturer.
The future of organic beauty
Julia: And how do you see the future of organic beauty?
Birgit: Like you, I wonder if there'll actually be any major differences between regular cosmetics and organic beauty in the future. In my opinion the borders will become more fluid: conventional cosmetics companies are already devoting resources and attention to topics such as sustainability and environmental protection, and organic beauty is increasingly using the performance of conventional cosmetics as a bench-mark. For example, it isn't easy to re-create the texture and feel of a conventional beauty product with purely organic ingredients but it can be done. However, frequently this is an issue of price – organic ingredients are often more expensive than conventional ingredients. Still, conventional cosmetics and organic products are continuing to move towards each other; there's a very different dynamic than previously and that's a really good thing! Because it's this momentum which helps to make the path towards greater sustainability possible.
Julia: During our travels I've already become fascinated with some of the ingredients that ProTec Ingredia offers. What are your three personal favourites?
Birgit: I test every single one of our ingredients – I can't help myself 🙂 – so I know what they can do. (All ingredients are listed on the ProTec Ingredia website). It's really difficult to choose but if I had to select my three favourites, they would be:
Detoxondria from Codif: an active ingredient which is derived from the red micro algae Rhodella violacea. Detoxondria activates the self-cleansing process in our mitochondria (the "powerhouse" in our skin) and helps to retain their functional network. This, in turn, rejuvenates the age status of our skin cells by up to 14 years.
My second favourite would be Oat Lipid e from Oat Cosmetics: a natural oat oil which feels amazing on the skin. It protects and smoothes the skin and makes it noticeably softer.
I also can't do without MossCellTecTM No. 1 from Mibelle Biochemistry in my skin care routine. This ingredient comes from a bio technological moss culture and offers an entirely new anti-ageing approach by stimulating the vitality of the cell nucleus. As we get older many biochemical processes in our body start to slow down. However, MossCellTecTM No. 1 helps to boost the exchange of substances in our skin cells so that the skin remains young-looking and resilient. This ingredient is pretty new on the market and it's a real innovation.
And speaking of innovation: I've now become very curious about how new cosmetic ingredients are developed so Birgit and I are off on our next trip which'll be all about the topic of innovation! I hope you'll join us 🙂