This is a translation of my German blogpost Hinter den Beauty-Kulissen… ProTec Ingredia GmbH Proudly Presents: Unterwegs in der Forschung & Entwicklung von Codif. Enjoy!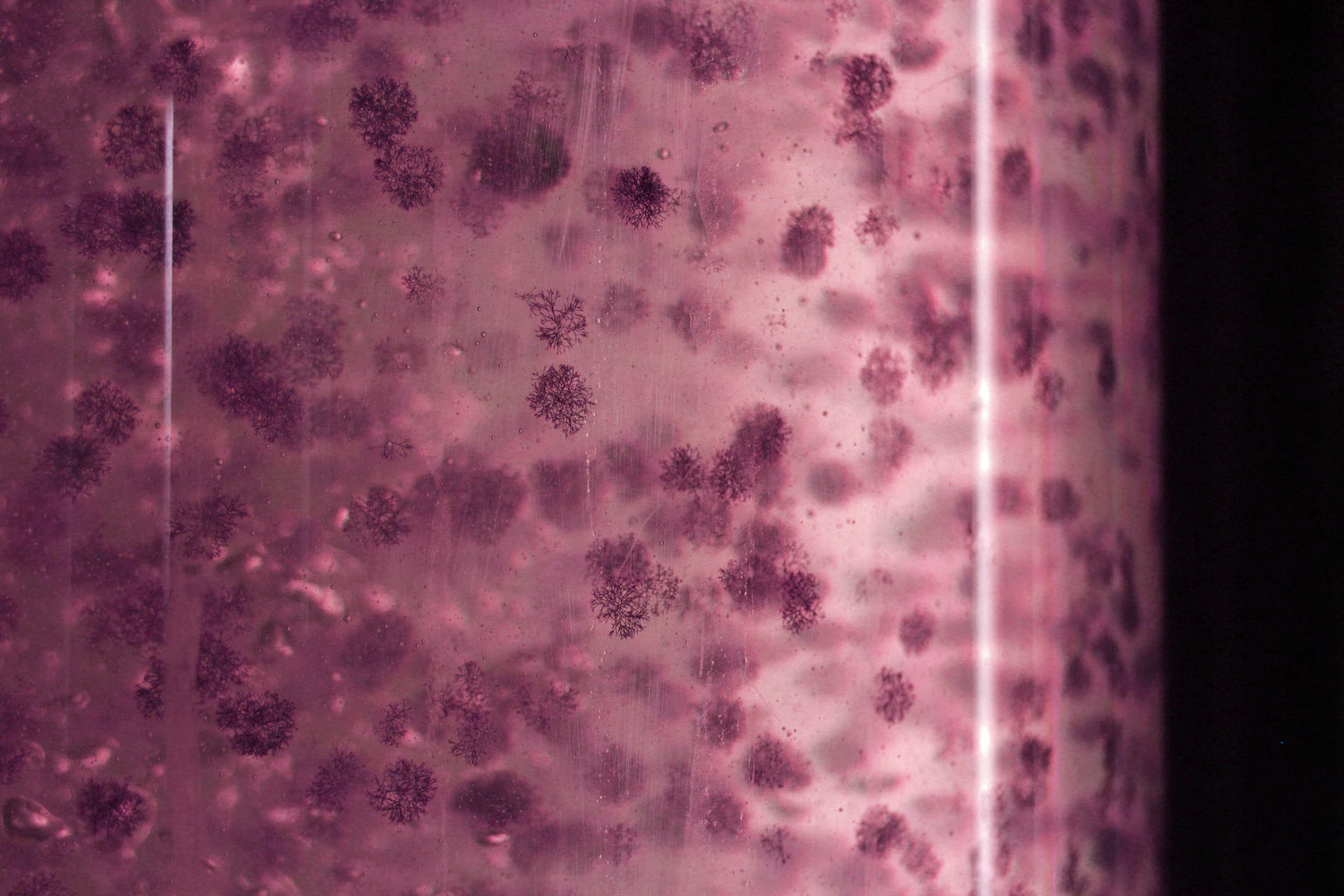 In cooperation with ProTec Ingredia // I'm standing in a room surrounded by towering columns of clear glass. Pink and purple coloured fluffy pom-poms are floating inside these hollow glass tubes and I feel like I'm suspended in the middle of an aquarium. This isn't too far from the truth, actually, because I'm standing in marine ingredients manufacturer Codif's R&D lab in Brittany. Let's take a walk through the facility; it's gonna be exciting! This is the heart of Codif and it's also the place where many of the company's new and innovative ingredients are developed.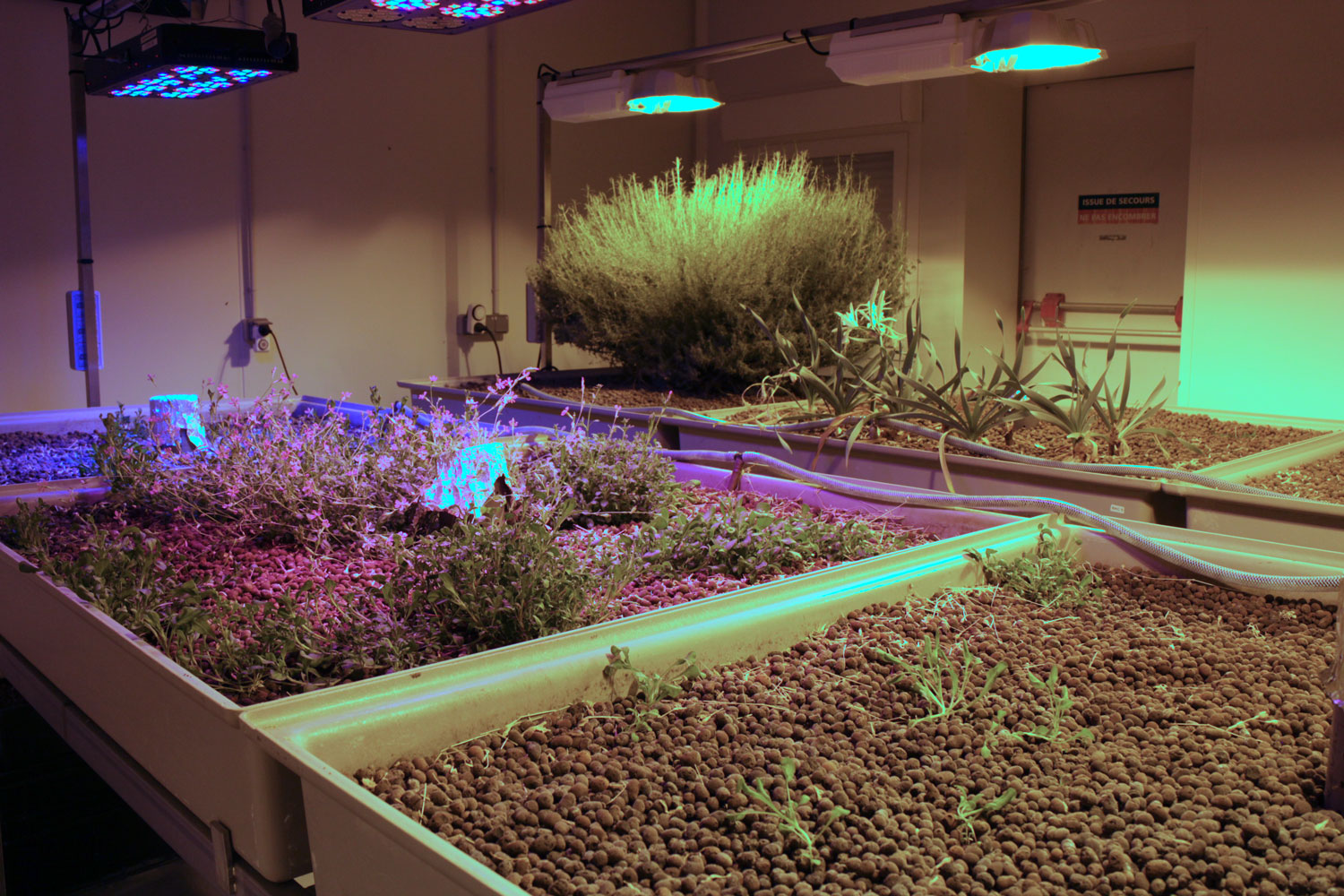 The seed banks
When I entered the Codif R&D lab for the first time I was surprised: there were raised plant beds in the first room of the facility. Here the company is growing selected plants to harvest their seeds which are then sown in greenhouses outside (we'll be visiting these greenhouses later). Controlled surroundings are crucial when you're cultivating plants for use in active ingredients. In their natural environment plants sometimes cross-breed with other plants which results in hybrids – and for a high-quality cosmetic ingredient you need plants that have varietal identity (i.e. that have been bred true).
Let's see if I can name all of the plants that I see in the plant beds in Codif's lab. "Is this butterfly lavender, by any chance?" I ask – and yes, it is! The oily extract of the butterfly lavender plant is used in Codif's active ingredient Stoechiol and its dual antiageing effect helps to minimise fine wrinkles.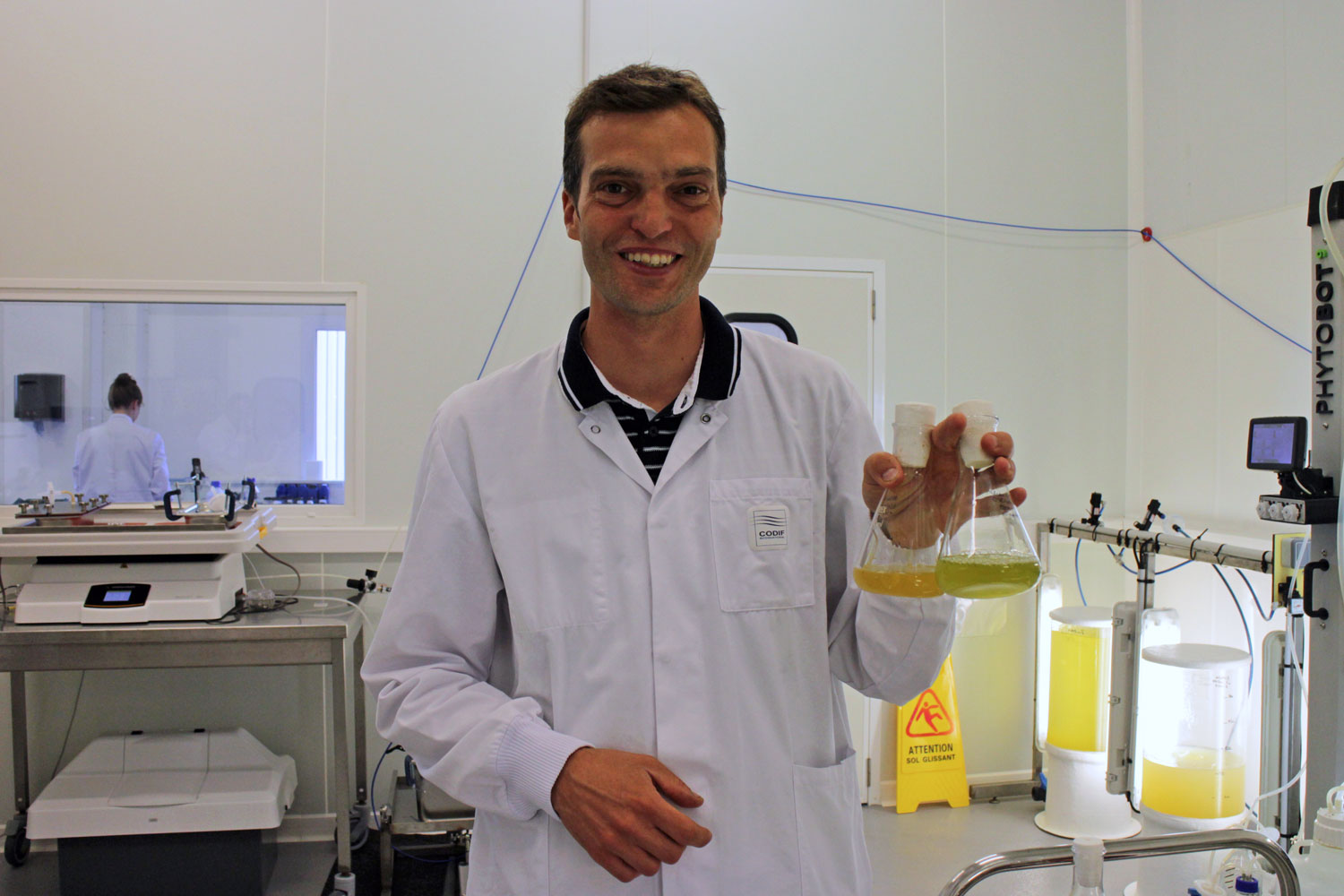 Research & Development at Codif
While I am still looking around the seed banks I am greeted by Eric Gasparatto whom you can see in the photo above. Eric is a biologist; he is a specialist in plant cultivation and Codif's responsible raw materials developer. Before joining the company, Eric worked in a research institute for over six years. His research focused on the coral algae Jania rubens and in his doctoral dissertation he developed a new method to cultivate this algae. And here we have the connection to the pink-purple balls of fluff that I mentioned above. If you ask Eric which marine plant is his favourite, the answer is simple: it's the Jania rubens with its bushy twigs which to me look a bit like decorative little pom-poms.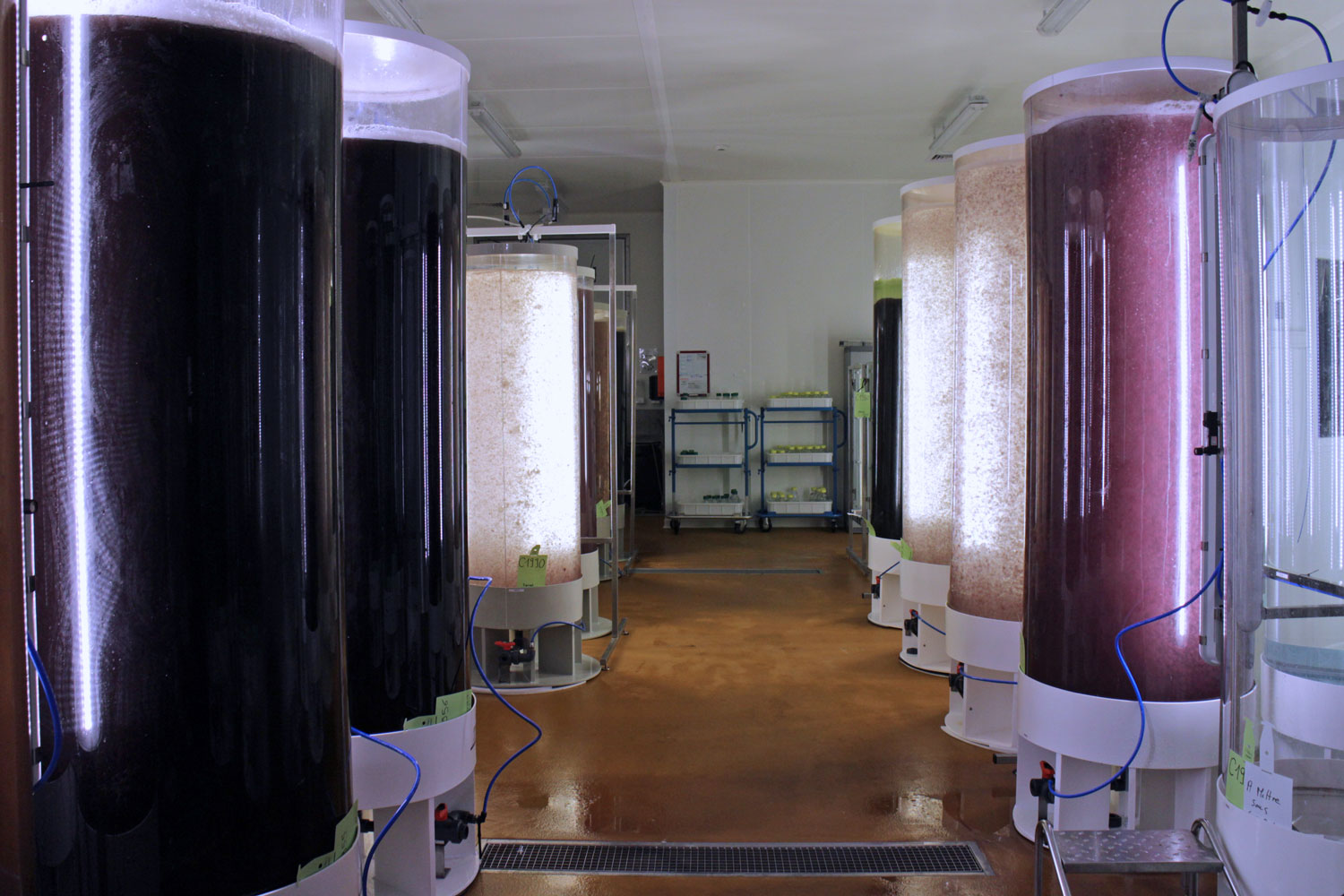 I follow Eric into the next room and now I can finally look at the algae in more detail. There is a whole row of soaring glass towers which contain the liquid in which the algae grow. Eric spent over six years researching the ideal environment of the Jania rubens. His goal was to mimic natural conditions as much as possible: the coral algae need sufficient light, movement and the right temperature. In Codif's glass towers the algae feel so comfortable that they grow quickly and can be harvested after 2-3 months. In its natural habitat, Jania rubens grows much more slowly so harvesting them is more labor intensive. In addition, this kind of wild harvesting would be highly unsustainable.
Eric is especially proud of the fact that his algae have a much higher content of minerals and trace elements than the algae that grow in the open sea. In addition, growing the algae under controlled conditions in its own lab ensures that Codif's raw ingredients have a consistently high level of purity and quality.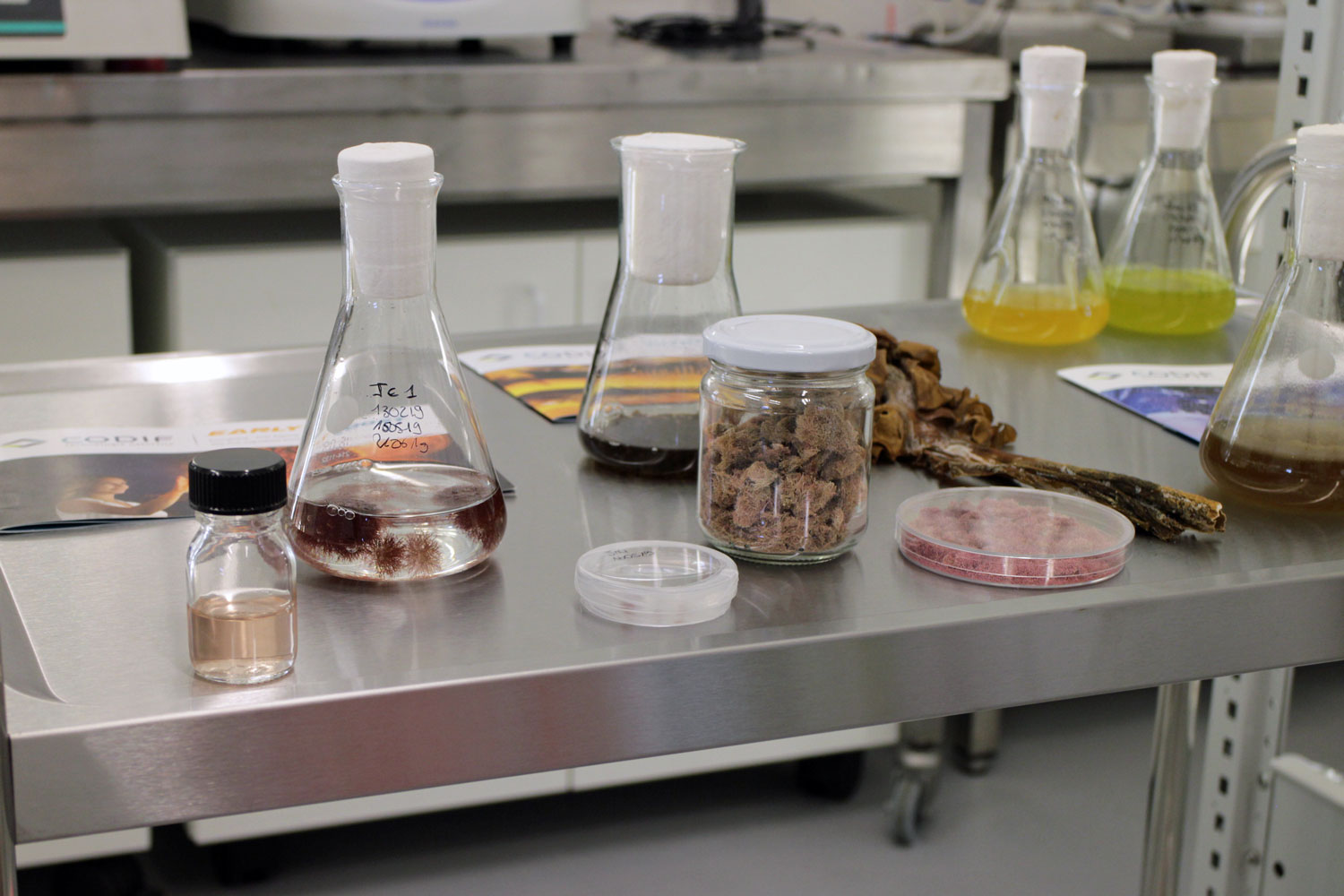 In the sea laboratory
After the Jania rubens has been harvested the next step is to further process the plant. Depending on the extraction method you get different active ingredients, each of which has different properties and a different effect on the skin.
The pink gel you can see on the left of the lab trolley is the active ingredient Actiporine 8G which stimulates collagen synthesis and smoothes the surface of the skin. However, you can also gain plant-based taurine from the Jania rubens which, incidentally, is much more powerful than synthetic taurine. Codif uses this amino acid in its energising ingredient Early Boost.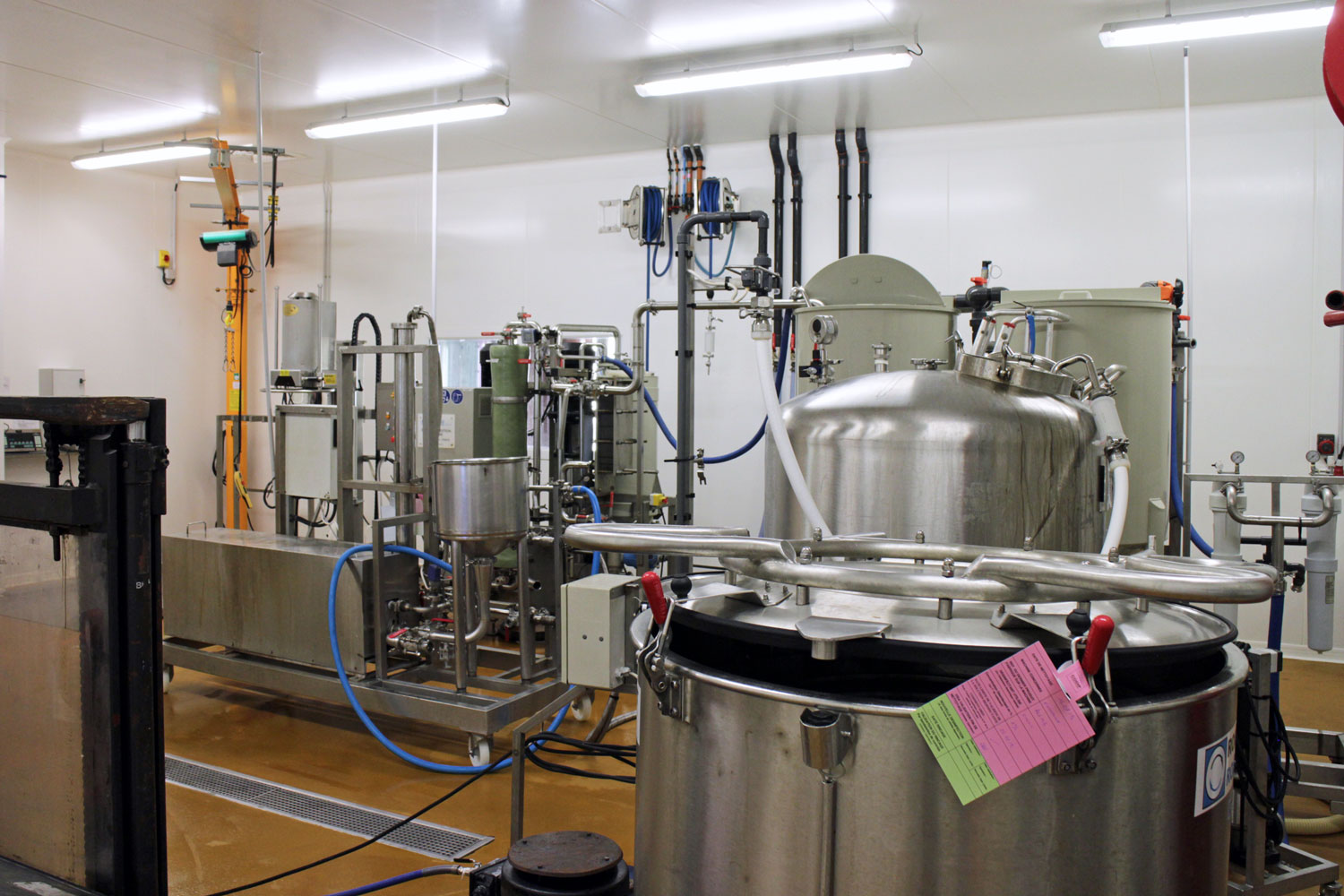 How active ingredients are developed
It's still a long way from the harvested algae to the finished cosmetic ingredient. The next step is to develop the best possible extraction method. Often this is a path of trial and error: Eric told me that he tried out and discarded many ideas and technologies until he found the ideal way of extracting the properties of Jania rubens.
Just as Codif is a specialist in plant cultivation, the company also focuses on development of innovative and biotech-based green extraction technologies. Besides CO2 extraction and hydrolysis Codif also develops its active ingredients by using enzymatic extractions and fermentations with (GMO-free) micro organisms.
In order to make its active ingredients especially powerful, Codif's extracts are filtered and then concentrated. That way, a beauty product only needs a small amount of the cosmetic active to achieve a high level of effectiveness.
In the greenhouses
Now our walk through the R&D department of Codif is leading us outside. Remember the seed banks I mentioned at the beginning of our tour? Or the sand lily that Romuald Vallée discovered on vacation in Corsica? The seeds from these seed banks are used to cultivate the plants in Codif's greenhouses which are located right next to the company's laboratory. In the greenhouses I discover the sand lily and the Silene colorata; both are protected plants (this means that it is forbidden to harvest them in their natural habitat) so they are cultivated here in the greenhouses. Codif's greenhouses are watered with rain water which is collected in a large basin and the compost used for the plants contains the remains of the algae that are left over from the raw materials production. No wonder that Codif's plant cultivation is certified by Ecocert.
What an interesting day! I learned so much about algae-based ingredients (and especially about the fluffy-looking Jania rubens). In the next chapter I'll introduce a plant which is not only known for its skin-soothing effect but which I also like to eat every morning. Can you guess what I'm talking about…?