This is a translation of my German blogpost Hinter den Beauty-Kulissen… ProTec Ingredia GmbH Proudly Presents: Ein Schaufenster mit neuen und innovativen Beauty-Wirkstoffen. Enjoy!
In cooperation with ProTec Ingredia // Most of the international beauty trade shows this year were cancelled because of the Corona pandemic. Initially I had planned to attend In-Cosmetics Global in Barcelona this summer and tell you all about my visit to the fair and the exciting new ingredients presented there. In-Cosmetics is the biggest international trade fair for raw and active cosmetic ingredients and my annual visit to the show is one of the highlights in my professional year: this is where you can discover new and cutting-edge beauty ingredients from around the world. I always feel like I'm taking a sneak peek into the future of the global cosmetics industry!
Unfortunately In-Cosmetics 2020 was postponed to next year but at least this gave me an idea. Here is a written showcase – kind of like a virtual trade show booth – in which I'll present four of the most interesting cosmetic actives that are currently being introduced in the market. I'm sure that we'll be seeing these ingredients in new beauty launches pretty soon!
Lipobelle™ Pino C from Mibelle Biochemistry
Let's start with some serious relaxation 🙂 . The new ingredient Lipobelle™ Pino C from Swiss manufacturer Mibelle Biochemistry combines two plant extracts which are known for their soothing and anti-inflammatory effects. CBD is a very popular ingredient in beauty right now: the abbreviation stands for cannabidiol, an extract from the hemp plant Cannabis sativa. Mibelle uses CBD derived from hemp plants cultivated in Switzerland. In Lipobelle™ Pino C the cannabidiol is encapsulated in hemp oil and combined with an extract from the Swiss stone pine. It's like a double dose of relaxation for your skin!
Swiss stone pine is a type of needle tree that only grows at high altitudes and in certain mountaineous regions, like the Alps mountain range in Europe. In fact, many hotels in the Alpine region have furniture made from Swiss stone pine – the wood of this tree has a wonderful aromatic fragrance. I always sleep well in rooms with Swiss stone pine furniture. During stressful times in my life I've also used CBD as a nutritional supplement (the cannabidiol doesn't contain THC so it's not psycho-active) and it's really helped me to relax.
Lipobelle™ Pino C offers a similar experience: studies have shown that this combination of ingredients has an anti-inflammatory, regenerating and antioxidant effect on the skin. Because the CBD is encapsulated in hemp oil it has a particularly high bioavailability. In addition, hemp oil itself is a cell-regenerating plant oil with an ideal ratio of omega-3 and omega-6 fatty acids.
Swiss stone pine contains a high percentage of Pinosylvin which has a strong antioxidative effect and protects the collagen in the skin. It can also reduce redness from skin inflammations and improve hyperpigmentation by evening out the skin tone – a good ingredient for Colour Correcting (CC) creams, for example. And here's another interesting fact: the Swiss Stone Pine extract is actually an upcycled ingredient – the extract is manufactured from the wood waste left over by furniture production.
Sensitive skin should be especially happy about the soothing and anti-inflammatory properties of Lipobelle™ Pino C. I was also interested to learn that this ingredient complex is said to have a relaxing effect on the facial features and it can even have an neurological effect. If you want to find out more about studies and scientific research into cosmetic actives check out my interview with Dr. Franziska Wandrey.
Lipobelle™ Pino C: Pinus Cembra Wood Extract (and) Cannabis Sativa Seed Oil (and) Cannabis Sativa Leaf Extract (and) Lecithin (and) Alcohol (and) Pentylene Glycol (and) Tocopherol (and) Aqua / Water.
Also available in an alcohol-free variant.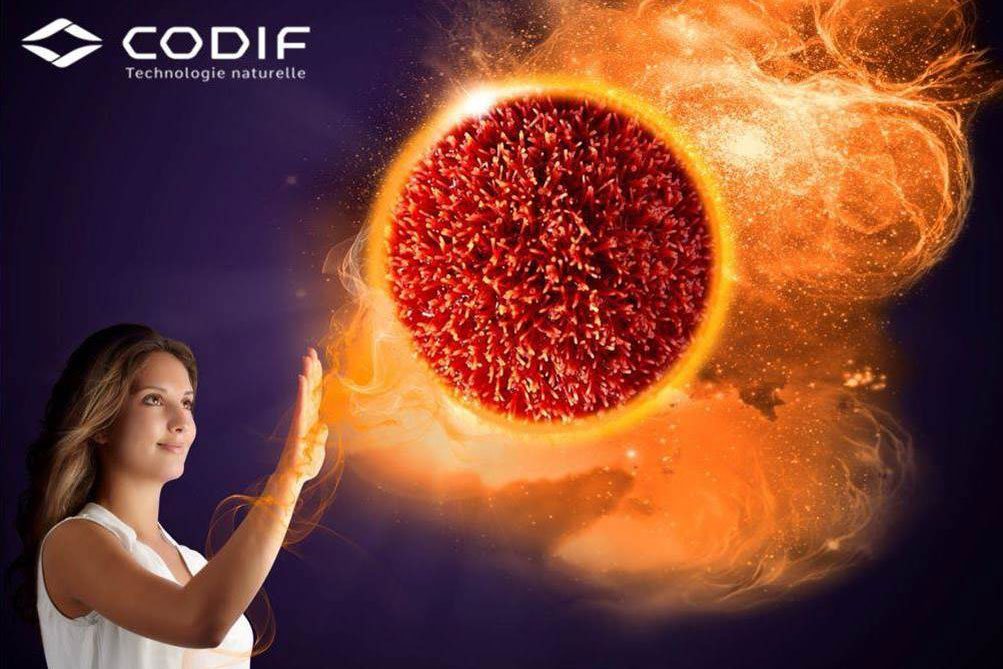 Early Boost from Codif
Taurine – doesn't this ingredient immediately make you think of energy drinks?! The taurine used in those beverages is usually derived from animal sources, despite the fact that the plant world offers a much more potent kind of taurine alternative. And this taurine is now available for cosmetic products: Taurine rejuvenates the skin cells and boosts the development of the energy molecule ATP (adenosine triphosphate). This, in turn, helps the fibroblast cells within the connective tissues to increase the production of collagen and elastine, two essential proteins in firm skin.
The plant-based taurine in the active ingredient complex Early Boost from French manufacturer Codif is derived from the calcified algae Jania Rubens (you might remember this attractive round reddish-purple algae plant from this chapter of the Beauty Soap). Codif cultivates its own Jania rubens and studies have shown that Early Boost can increase the ATP production in human fibroblasts by 50%, with a correspondingly positive effect on the skin.
"I've been working with human skin cells for 22 years and this is the best ATP booster I have ever tested", says Loic Pentecouteau, Codif's specialist for skin models (I'll introduce Loic in more detail soon). Both in-vitro and in-vivo tests have shown that the energy ingredient Early Boost helps against signs of tiredness like undereye bags, puffiness, fine lines or drawn facial contours.
Early Boost also contains an ingredient which has an immediate, proven result: marine-based carrageenan (manufactured with a patented technology) hydrates the skin within two hours. In addition the carrageenan forms a film that protects the skin against environmental stress factors – a classic anti-pollution effect.
INCI Early Boost PA: Glycerin (and) Aqua (and) Phenethylalkohol (and) Sodium carrageenan (and) Janiarubens extract.
Certified by Ecocert. Also available in a variant with different preservatives.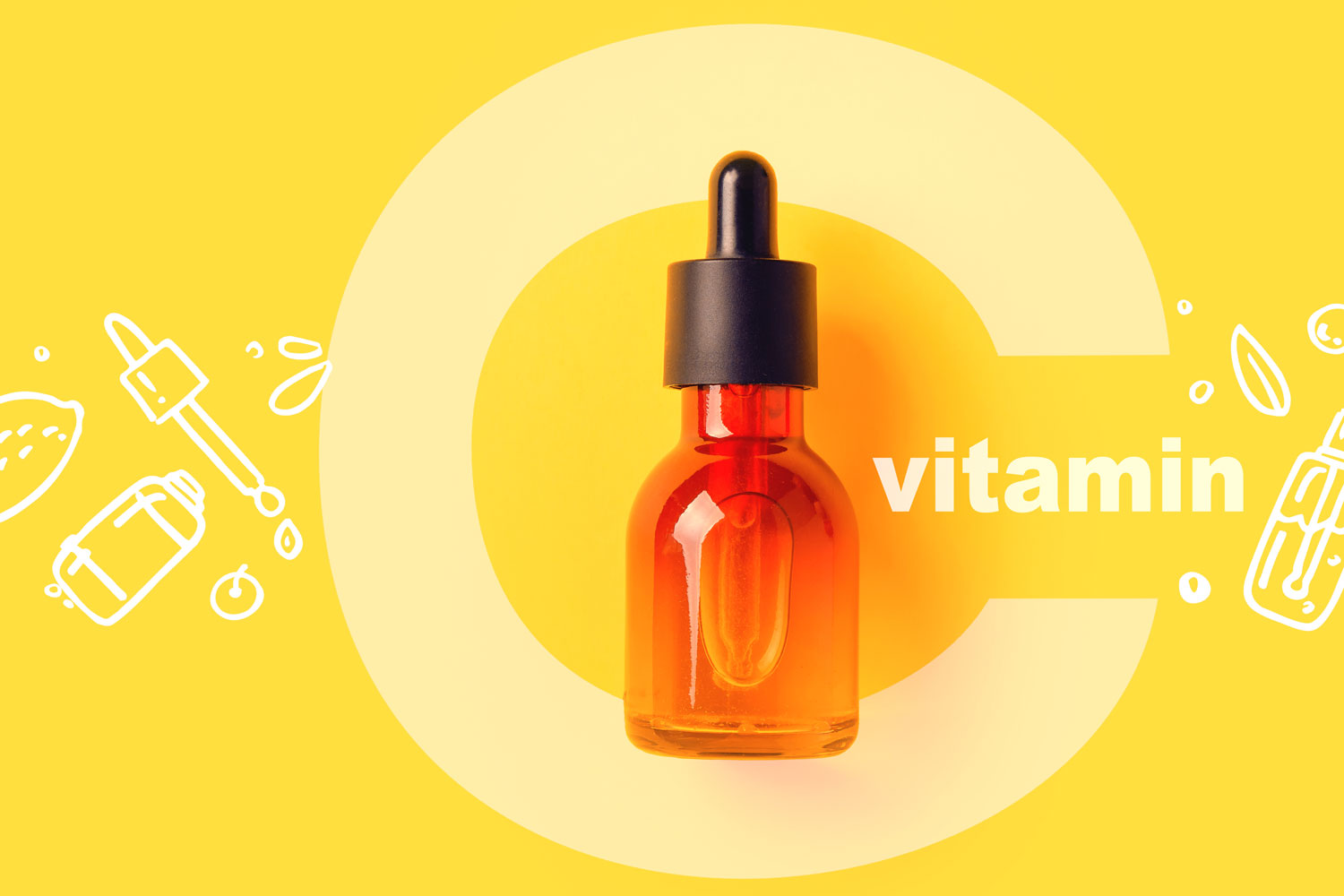 IntenCfy from Barnet
One of the biggest trends right now are beauty products formulated with vitamin C – this antioxidant vitamin protects the skin against free radicals, boosts collagen production and helps with hyperpigmentation. Unfortunately vitamin C is also a highly unstable compound and can quickly become ineffective.
And this is where the active ingredient IntenCfy from US manufacturer Barnet comes in: described as "vitamin C's best friend" the complex combines two components, the cell-protecting antioxidant L-Ergothioneine (EGT) and mannitol as a carrier system. EGT doesn't just stabilise and recycle vitamin C but also helps to retain it within the skin cells, boosting its effects. The combination of EGT and vitamin C in IntenCfy increases collagen production and protects the skin against oxidative stress as well as protecting the skin's DNA by shielding it from UVA rays. The ingredient complex also inhibits the formation of melanine so it helps to reduce hyperpigmentation. IntenCfy is transparent and fragrance-free and doesn't need preservatives. 98.74% of the active's components are from natural origins.
INCI IntenCfy: Mannitol (and) L-Ergothioneine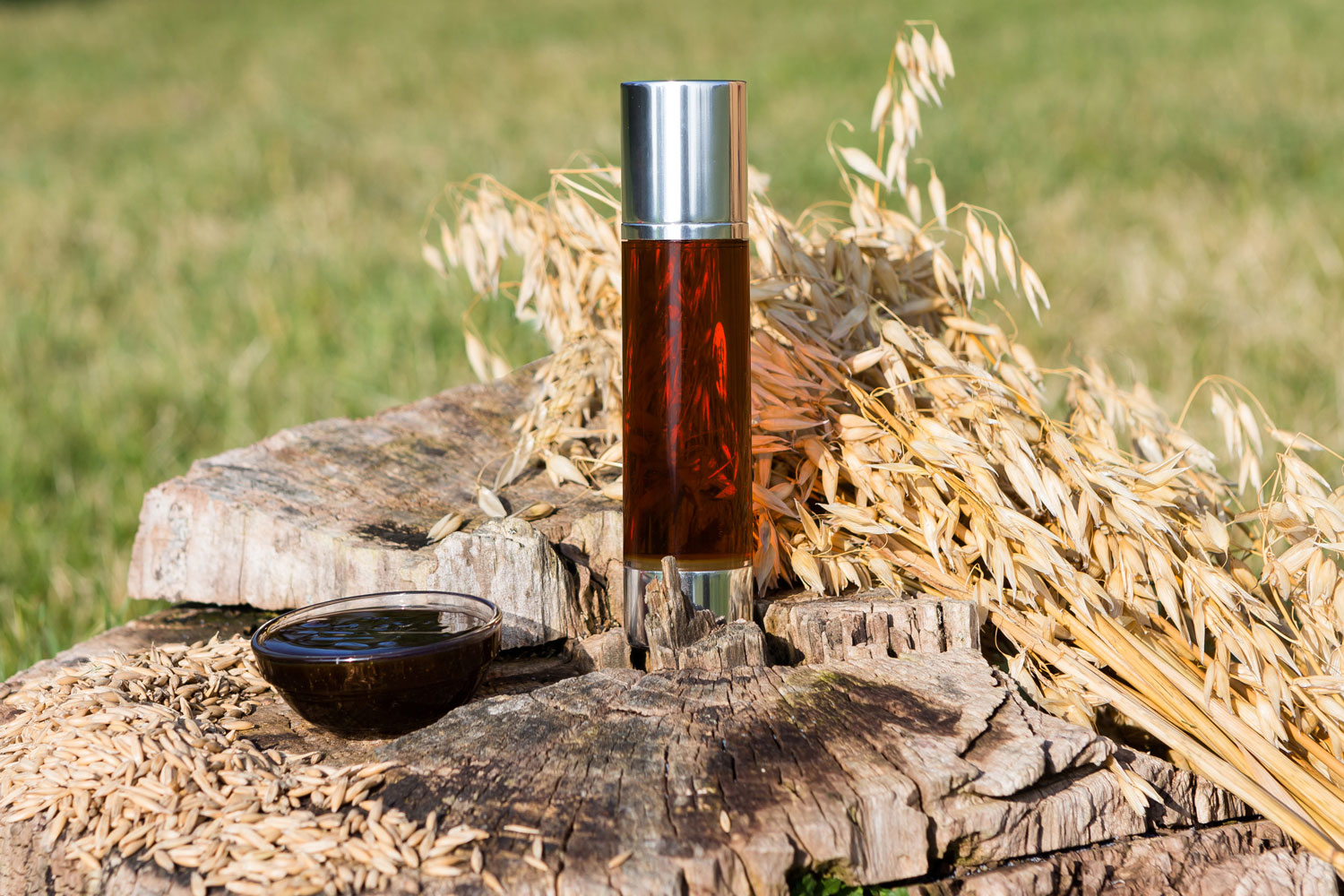 AvenaPlex from Oat Cosmetics
A few weeks ago I collected seven facts about how oat can make you more beautiful. Besides hydrating oat oil or skin-calming oat meal there are several other interesting ingredients that can be extracted from this Nordic plant. Sometimes the apparently simply term "oat extract" can hide some fascinating and unusual properties.
The active ingredient AvenaPlex from UK manufacturer Oat Cosmetics is a special oily oat extract. It took the company over eight years to develop this oat oil fraction which offers the best possible and most effective composition of oat ingredients. It's a special and rather complex manufacturing process: first the oat is extracted with alcohol and in the final step the alcohol is removed through steam distillation. In the picture above you can see the result: AvenaPlex has an orange colour and a honey-like (yet non-sticky) texture.
Here's a closer breakdown of the ingredients in this oat oil extract: 40% of components are valuable polar lipids (the skin-identical ceramides, sphingolipids and phospholipids are especially important), 60% are neutral lipids such as sterols which have antioxidative, cell-regenerating and hydrating effects. Studies have shown that AvenaPlex improves the skin's lipid barrier thanks to its high percentage of ceramide and reduces moisture loss in the skin. The complex also stimulates the skin's own hyaluronic acid production. All of these properties make this active ingredient particularly beneficial for irritated and dry skin. It is also suitable for skin types with barrier disorders. The oily extract has oxidative stability and is non-comedogenic. Certified by Ecocert.
 INCI AvenaPlex: Avena Sativa (Oat) Kernel Extract 
You can find more information about these ingredients on the website of ProTec Ingredia.
© Picture credits: The photos were supplied by MibelleBiochemistry / Codif / ProTecIngredia / Oat Cosmetics for this blog post.
A few paragraphs above I mentioned Loic Pentecouteau, the specialist for skin models in the R&D lab of French manufacturer Codif. In the next chapter of my Beauty Soap you'll find out more about what Loic does and what his job has to do with cosmetic ingredients. Stay tuned!