This is a translation of my German blogpost Hinter den Beauty-Kulissen… ProTec Ingredia Proudly Presents: Wirkstoffe für Sonnenpflege. Enjoy!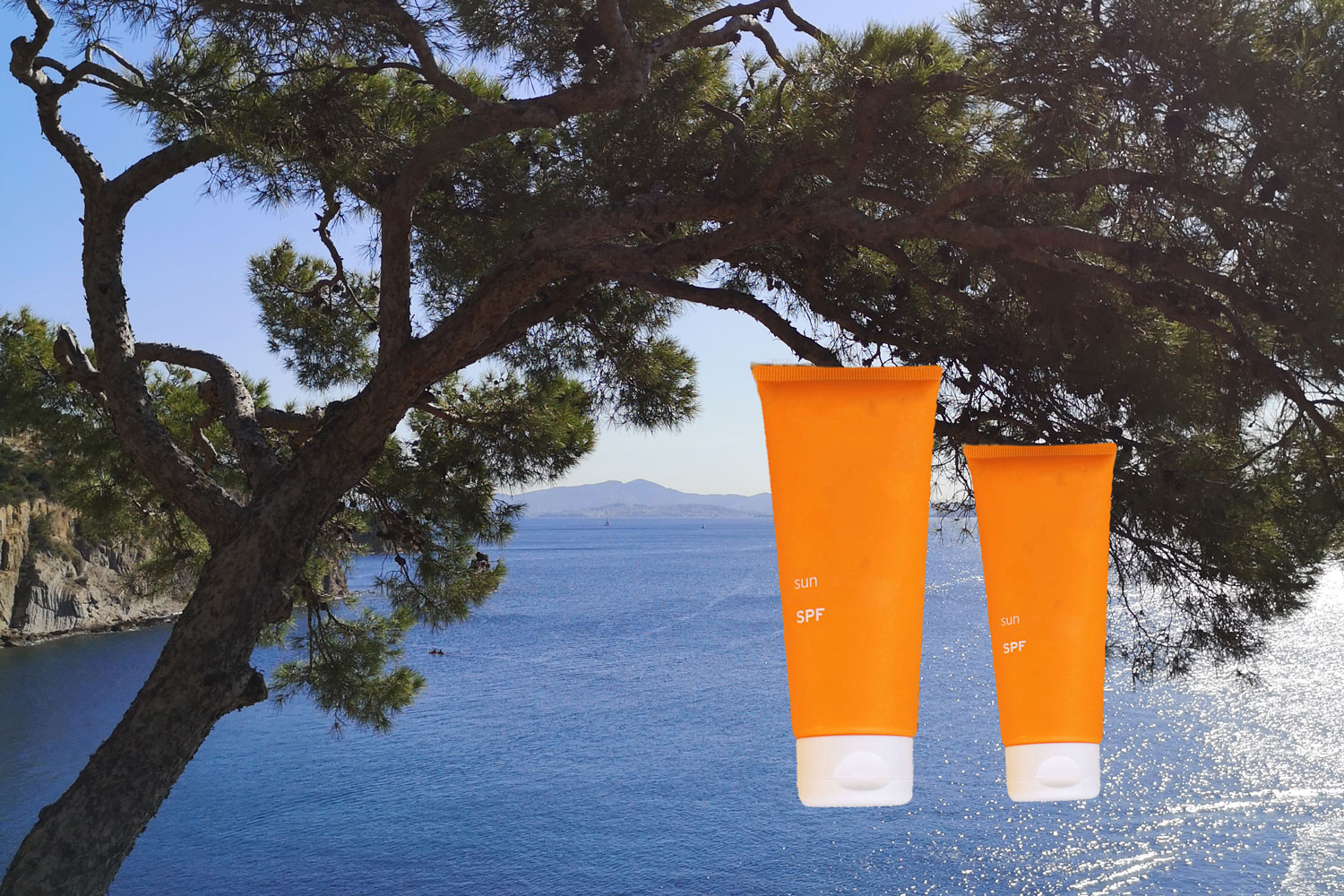 In cooperation with ProTec Ingredia // What are the criteria for a good sun cream? First of all, the product must contain broadband filters to protect my skin from UVA and UVB radiation. It also should feel pleasant on the skin whilst having the lowest possible whitening effect. Personally, I also prefer antioxidants in my sun protection skin care since these ingredients can decrease inflammation processes that are triggered by UV radiation. Mother Nature offers some very interesting ingredients that can do all this and more – after all, plants and animals also need to protect themselves from the sun. Find out more about how nature protects itself from UV rays and which ingredients are a good fit for sun care products in this summer-themed instalment of my beauty soap.
How nature protects itself from too much UV radiation
Sunlight is necessary for survival: The sun is the most important energy source for our planet. It's not just humans (and animals, of course) that depend on the sun's warmth and light – plants also need sunlight for photosynthesis. However, too much UV radiation can cause damage so nature has several protective strategies in place to prevent this.
The leaves of desert plants, for example, are often covered in a thick waxy layer that minimises moisture evaporation and protects the plant's cells from UV radiation. Secondary plant compounds help plants to repair cell damage from too much light exposure: Flavonoids can absorb UV light and therefore protect the plant's cells. The antioxidant effect of this component neutralises free radicals.
How do fish avoid getting sunburn?
Fish also use natural protective mechanisms. The slimy film (mucus) that surrounds a fish's body protects it from bacterial and parasitical infections – and is also a highly effective sun protection shield! Several components of this protective layer are derived from the food that fishes eat, like algae. A good example is the red alga Porphyra umbilicalis which grows in shallow waters and is therefore especially exposed to sunlight. To protect itself against UV radiation, this alga develops mycosporine-like amino acids (MMAs) which absorb UV light and turn the excessive energy into warmth. These MMAs are considered to be the strongest of the natural UVA filters in marine ecosystems. When fish eat these algae, they also absorb the mycosporines which are then concentrated in the mucus – and protect the fish from the negative effects of UV radiation.
Helioguard™ 365 from MibelleBiochemistry
This alga's natural sun protection mechanism was the inspiration behind Mibelle Biochemistry active ingredient Helioguard™ 365. The complex is built around the extract of the red algae Porphyra umbilicalis which – as explained above – is especially rich in MMAs (an interesting fact for all of us sun protection nerds 🙂 : The isolated mycosporine-like amino acids have a maximum absorption at 335 nm wavelength). Helioguard™ protects the skin from lipid peroxidation caused by UVA rays and reduces UV radiation-caused DNA damage in the fibroblasts. This makes Helioguard™ ideal for use in everyday face creams. As part of a sun protection formula, the ingredient boosts the sun protection factor and counteracts photo ageing.
InfraGuard from Mibelle Biochemistry
The perfect companion for Helioguard™ is the active ingredient InfraGuard, which protects skin against premature ageing caused by infrared and blue light. The complex is based on a combination of the highly stable tannins of the tara tree and sunflower sprout extract and effectively protects against oxidative stresses. Mibelle Biochemistry ran a placebo-controlled study which showed that a formulation with SPF 30 alone still resulted in a decrease in skin density and resilience. However, the addition of InfraGuard improved both parameters. InfraGuard also helps to broaden the application spectrum of the UV protection complex in sun creams or day creams.
KeraGuard from MibelleBiochemistry
UV radiation can also damage hair structure. KeraGuard from Mibelle Biochemistry is the hair care version of InfraGuard from the above paragraph: The KeraGuard formula features the same complex of antioxidant tara tree tannins and sunflower sprout extract and protects the hair from UV damage. It also helps colour-treated hair to retain its colour intensity for longer.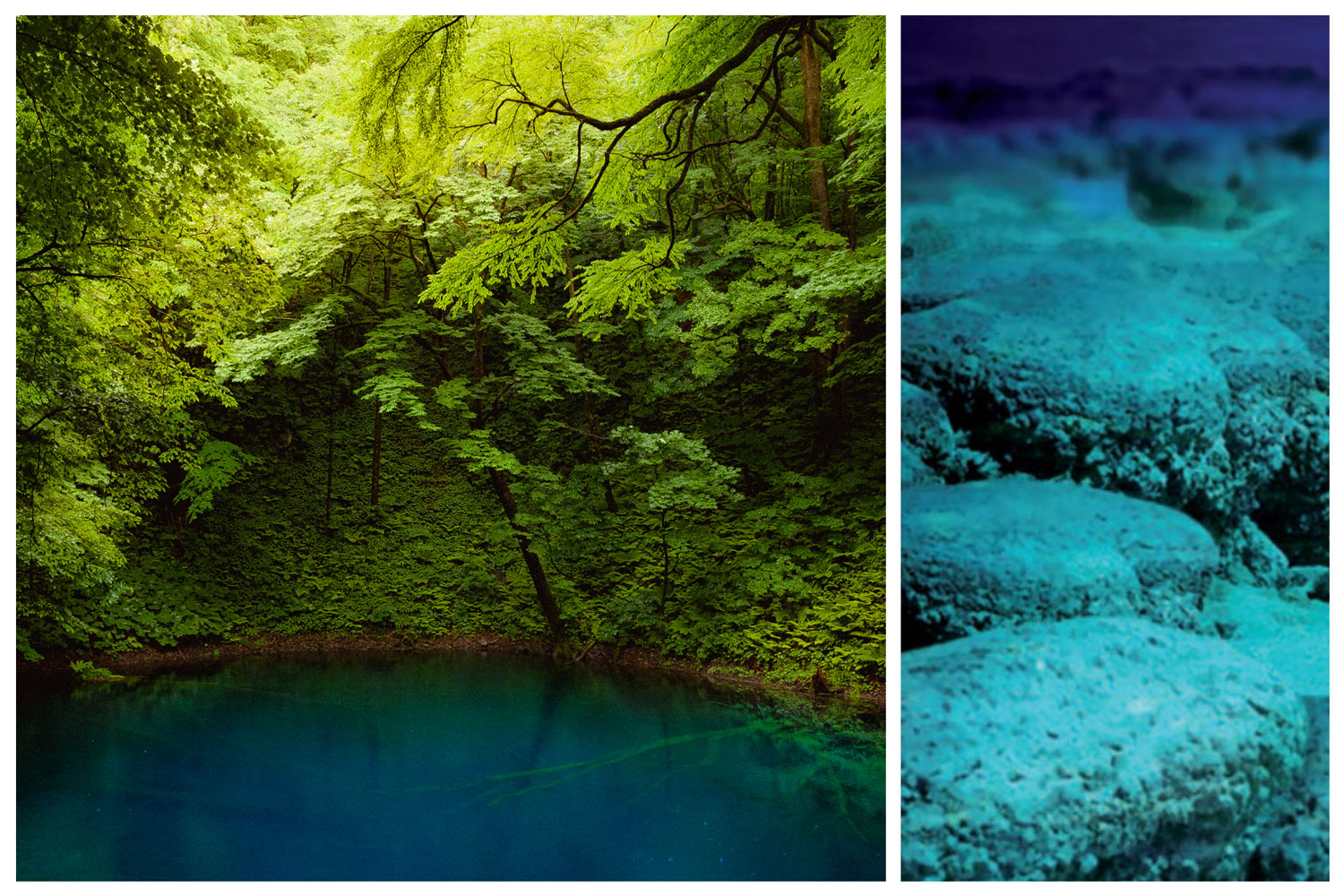 Raykami from Codif
Codif's active ingredient Raykami tackles skin damage caused by UV radiation and blue light. The complex contains the plant extract of Artemisia capillaris (also called oriental wormwood or fragrant wormwood) which comes from Japan and is rich in antioxidant polyphenols. These polyphenols decrease oxidative stresses within the skin and reduce hyperpigmentation and other inflammatory skin reactions. Skin looks softer, more even-toned and radiant which makes Ryakami a good addition to sun protection formulas or day creams with SPF.
Phormiskin Bioprotech G from Codif
As we're nearing the end of this article we are also returning to the topic of algae: The active ingredient Phormiskin Bioprotech G from Codif contains a concentrate from the micro blue alga Phormidium persicinum. This alga has an enormous resilience to environmental pollution – when the plant is stressed it generates the strongly antioxidant pigment thioredoxin which protects against UV light. In the skin, Phormiskin Bioprotech G boosts the formation of thioredoxin, protects the cells from UV stress and supports cell regeneration. In addition, the ingredient reduces melanin synthesis so the skin looks more even-toned. The complex also helps to stabilise the effects of UV filters in sun protection formulations.
An extra boost, please! 
Many new sun protection products are now supplementing their UV protection filters with an SPF booster. The efficacy of UVA filters, in particular, has become a key focus of skinfluencers on Instagram and TikTok recently: Frequently, UVA protection in sun care only accounts for about a third of the claimed SPF protection. However, customers who want a higher percentage of UVA protection in their sun care now have more options thanks to the fairly new product category of UVA boosters. These boosters protect the skin against UVA (the UV radiation that penetrates the dermis and can cause premature skin ageing) all year round. They can be used as a stand-alone product or on top of a day cream. In my opinion, UVA boosters will become one of THE trend products of the next few years!
And I also believe that inspiration from nature will definitely play a leading role in the future development of active sun care ingredients to guard the skin against excessive UV radiation.
© Pictures 2 and 3 were supplied by Mibelle Biochemistry and Codif for the purposes of this blog post.
Mibelle Biochemistry's and Codif's ingredients are available for trade customers from the company's German distributor ProTec Ingredia.
The next chapter of our beauty soap will be all about niche products and indie brands which are one of the key inspirations for the cosmetics industry. Stay tuned!