This is a translation of my German blogpost Hinter den Beauty-Kulissen… ProTec Ingredia GmbH Proudly Presents: Ein Beauty-Kreuzworträtsel. Enjoy!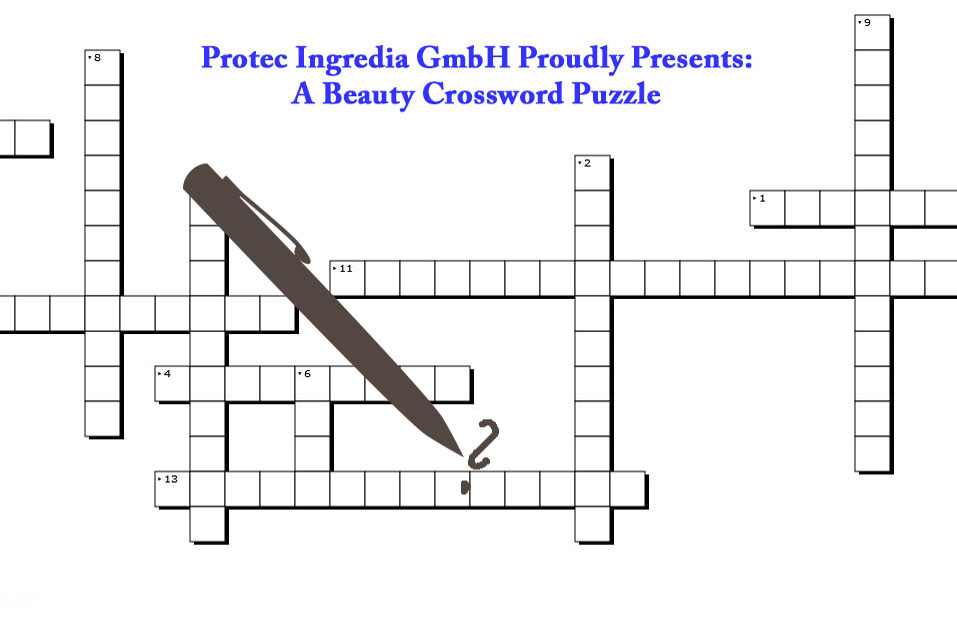 In cooperation with ProTec Ingredia // Are you ready for a beauty quiz? For the last three years, cosmetic ingredients distributor ProTec Ingredia and I have been looking behind the scenes of the beauty industry. This is our 36th installment – I can hardly believe it! – and to celebrate the 3-year anniversary of this article series I decided to do something special. Here is a beauty crossword which is revisiting some of the most exciting moments of the last three years. Have fun!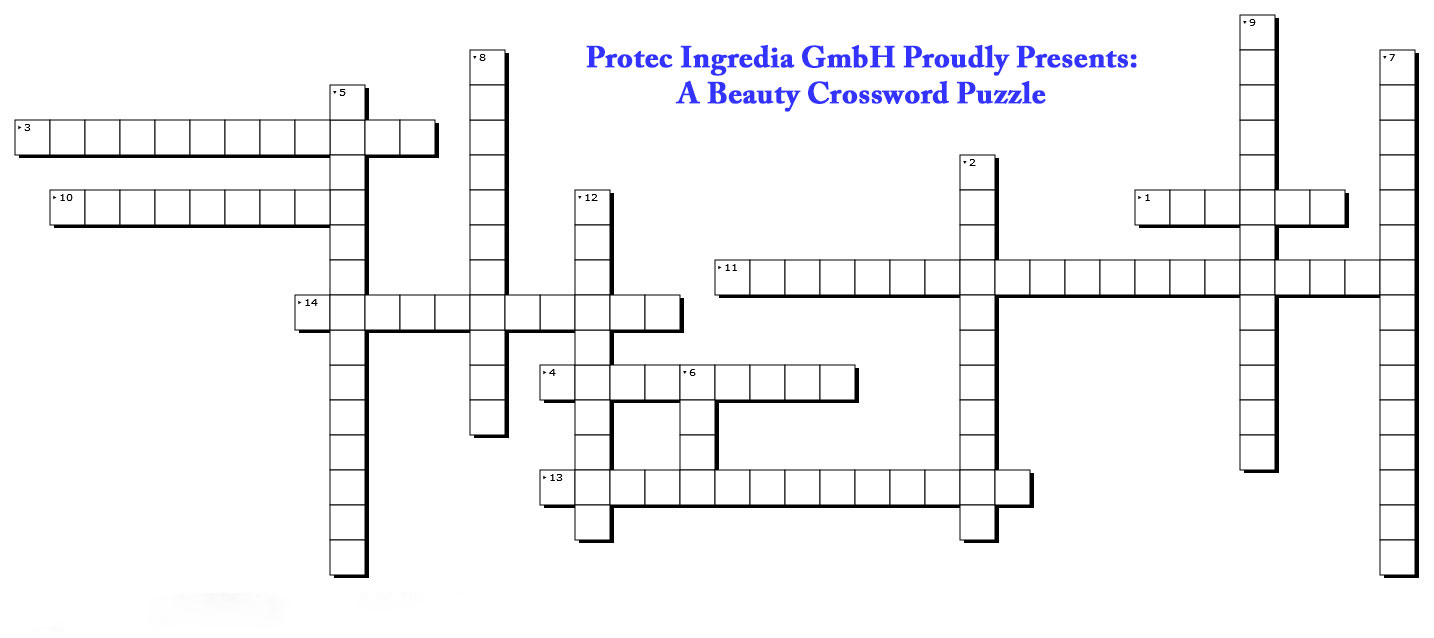 There are 14 questions to answer. If you want to enlarge the crossword simply click on the image above. Anyone who can answer ten of these questions correctly without looking up the answers is definitely a beauty pro. And if you manage to answer all the questions I will personally award you the beauty grade 1+ 🙂 . And now let's begin!
You can find the solution to the crossword here.
In the next installment of my beauty serial I am learning more about the secrets of a special coral alga. Stay tuned!